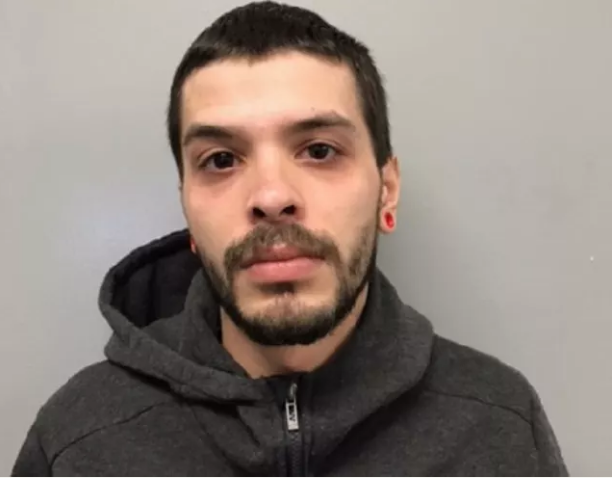 Francisco Rodriguez, 29, of Paterson, was charged with possession with intent to distribute drugs within a school zone – arrested after a distracted driver stop – now FREE TO GO under NJ Bail Reform.
ZERO Accountability
ZERO Supervision
ZERO Bail…just a

"pinky promise"

to return
So what do you do when you arrest a drugged driver with 50 folds of heroin, thousands of empty glassines, stamps, stamp ads, rubber bands, and suspected drug proceeds in New Jersey?

Nothing of course – you release them on a summons and send them on their way. After all, this is the Garden State of Unaccountability.

– US Bail Reform
---
(reported by Jerry DeMarco of the Daily Voice – Apr 9 2017)
Another distracted driver stop led to larger charges when a Passaic County sheriff's detective found a passenger in Wayne carrying 50 folds of heroin and packaging materials used to distribute the drug, authorities said Sunday.
PCSO Detective Joseph Royce was on special assignment Saturday afternoon when he stopped a blue Honda Accord on southbound Route 23 near Packanack Lake Road because the driver wasn't wearing a seatbeat, Sheriff Richard H. Berdnik said.
After stopping the Accord on Saturday, Royce smelled marijuana, the sheriff said.
After the detective ordered him out of the vehicle, 29-year-old Francisco Rodriguez of Paterson admitted he'd smoked pot earlier, Berdnik said.
A search of the car turned up the heroin, $782 in suspected drug proceeds and "thousands of empty glassines, stamps, stamp pads and rubber bands, which are all commonly used to package and distribute heroin," he said.
Rodriguez was charged with possession with the intent to distribute drugs within 1,000 feet of a school (Ryerson Elementary School) and released pending a court date.
---
You've been LIED to New Jersey…NJ Bail Reform is RECKLESS, DANGEROUS, and YOU are PAYING for it.
Defendants are presumed innocent until proven guilty in a court of law.
---