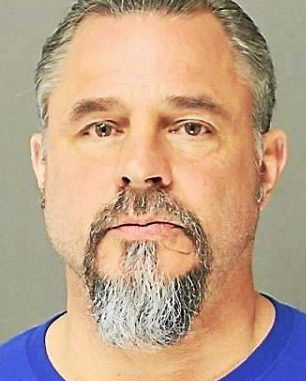 New Jersey man charged with beating to death a 58-year-old man during Saint Patrick's Day party released on house arrest.
September 12 2018
---
Howard Buckalew, 52, of Ewing, was charged with first-degree aggravated manslaughter after a Saint Patrick's Day party fight ended in the death of 58-year-old Jeffrey Prageau.
Buckalew was released after his 2nd detention hearing when Judge Ronald Susswein released Buckalew after being indicted June 20th.
(excerpt from the Trentonian – Sept 12 2018)

Released From Jail: A Ewing man who was initially detained on manslaughter charges for killing 58-year-old Jeffrey Pageau has been released from the Mercer County Correction Center. After a second detention hearing on August 9, Judge Ronald Susswein released 52-year-old Howard Buckalew from jail on conditions of house arrest and random alcohol monitoring. Buckalew had been in jail since his arrest on March 26. He was indicted June 20 on one count of first-degree aggravated manslaughter. Court documents in the case say Buckalew and Pageau were both attending a Saint Patrick's Day Parade party inside a Hamilton home on March 24 when Buckalew confronted Pageau and began to argue with him inside the residence. Buckalew then grabbed Pageau and violently shoved him multiple times, "causing the victim to strike the back of his head on the kitchen cabinets," authorities say in an affidavit of probable cause. Buckalew then pushed Pageau out of the rear porch door, causing him to land on his back and strike his head on the patio pavement, according to court documents that say witnesses told police Buckalew repeatedly struck Pageau's head against the pavement, resulting in his death. Buckalew told police he acted in self-defense. He was originally represented by private attorney Kendall Murphy but filed a motion to relive his counsel, which was granted on Aug. 20. Buckalew is now represented by public defender Nicole Carlo.
---
The release is yet another example of the thousands of unaccountable and FREE TO GO pretrial releases of those criminally charged under the NJ Bail Reform Act.
More "validated pretrial risk assessment" Failures.
New Jersey Bail Reform, Risk Assessments, and Pretrial Release Services…
ZERO Accountability
ZERO Deterrent
ZERO Supervision
ZERO concern for victims
ZERO Bail…just a "pinky promise" to return
Bail Reform – Dangerous, Reckless, and a Taxpayer Burden
---
Demand more accountability for criminal defendants…
---
---
https://www.usbailreform.com/man-released-nj-bail-reform-distribution-heroin-charged-murder-weeks-release/