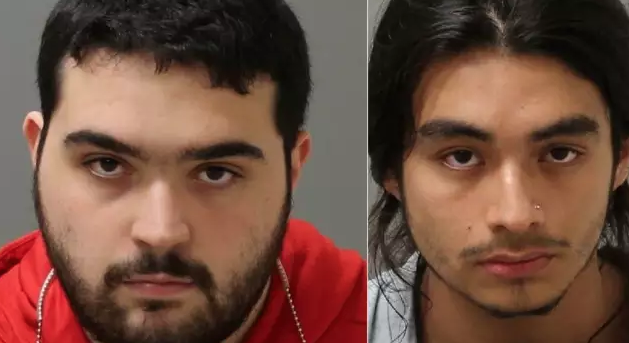 A Maywood Drug Dealer was busted twice in 3 weeks thanks to NJ Bail Reform and neighbors call to complain
September 20 2018
---
From the Jerry DeMarco of the Daily Voice

Maywood Residents Complain, Neighbor Busted For Drugs For Second Time In 3 Weeks

A Maywood man arrested only a few weeks ago with a half-pound of pot and more than $2,500 in drug proceeds kept dealing from his house, said police who busted him again on Thursday.

New Jersey's 2017 bail reform law forced authorities to release 22-year-old Salvatore Ferriolo after he was arrested with a Hackensack man on Aug. 30.

Responding to several complaints from concerned citizens, police raided his family's Louis Street home and found marijuana, hash oil and THC edibles, Police Chief David Pegg said.

Ferriolo was charged with several drug-related offenses and sent to the Bergen County Jail pending a hearing in Central Judicial Processing Court in Hackensack.

Maywood police arrested him and 21-year-old John Martinez of Hackensack two weeks ago after Pegg said they were found with a half-pound of marijuana and $2,537 in drug cash.
---
The release is yet another example of the thousands of unaccountable and FREE TO GO pretrial releases of those criminally charged under the NJ Bail Reform Act.
More "validated pretrial risk assessment" Failures.
New Jersey Bail Reform, Risk Assessments, and Pretrial Release Services…
ZERO Accountability
ZERO Deterrent
ZERO Supervision
ZERO concern for victims
ZERO Bail…just a "pinky promise" to return
Bail Reform – Dangerous, Reckless, and a Taxpayer Burden
---
Demand more accountability for criminal defendants…
---