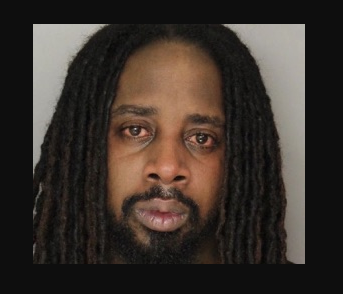 Newark man now charged with killing his mother - months after NJ Bail Reform release on gun charges
---
Al Cowart, 36, of Newark was charged with the murder of his mother after being released under NJ Bail Reform back in April 2017 for gun charges and reckless driving.
Cowart was Free to Go in April of 2017 under NJ Bail Reform after he was charged with possession of a handgun and eluding after he ignored commands by police to pull over and drove erratically on the sidewalk.
---
RELATED:
(incident reported by NJ.com – Apr 22 2017)
A 36-year-old man was charged with weapons offenses after he ignored orders from police to pull over and drove on the sidewalk in Newark Friday, authorities said.
Police spotted a Chevrolet Camaro driving erratically and speeding near South 12th Street and South Orange Avenue around 7:30 p.m., Public Safety Director Anthony Ambrose said in a statement. The driver, Al A. Cowart, ignored commands to stop and drove across a curb on the sidewalk, Ambrose added. 
The car stopped at South 11th Street and 12th Avenue, according to police. Officers saw a handgun on the passenger seat and immediately arrested Cowart.
He was charged with various weapons offenses, resisting arrest and eluding. Police also issued him traffic summonses.
---
Cowart has now been charged with the murder of his mother, Janet Cowart, 64, and weapons charges (handgun and a knife).  Procecutors claim that Cowart attacked his mother at her residence in Newark.  She was pronounced dead at the scene.
---
RELATED:
(reported by NJ.com - Nov 30 2017)
A man was arrested Thursday on charges he killed his mother in her Newark home, authorities said.
Al Andre Cowart, 38, was charged with murder and weapons charges for both a handgun and knife, Theodore Stephens II, the acting Essex County Prosecutor, said in a news statement.
Prosecutors say Cowart attacked his mother Janet Cowart, 64, at her home on Jacob Street in Newark. The cause of her death was not specified pending an autopsy.
read more...
---
US Bail Reform had reported on the original release back in April of 2017.
Another "validated pretrial risk assessment" Failure.
New Jersey Bail Reform, Risk Assessments, and Pretrial Services…
ZERO Accountability
ZERO Deterrent
ZERO Supervision
ZERO Bail…just a "pinky promise" to return
Dangerous, Reckless, and a Taxpayer Burden
---