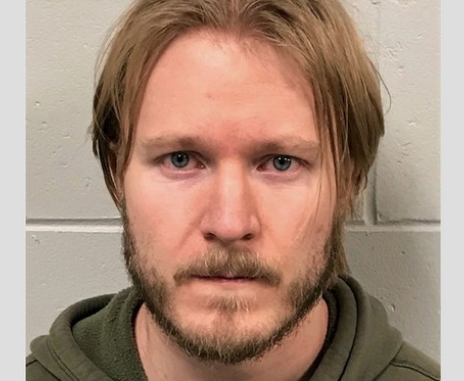 John P. DeMerchant, 32, of Lumberton, was arrested after investigators charged him with possession of more than 1,000 images of child pornogrpahy on his home pumputer.
DeMerchant was released and FREE TO GO under NJ Bail Reform after the Arnold Foundation's "Pretrial Risk Assessment Tool" determined he was not a danger to the community or a flight risk and therefore should not be subject to any accountable release – just a "promise" to appear.
The release is yet another example of the thousands of unaccountable pretrial releases of those criminally charged under the NJ Bail Reform Act.
---
Published by NJ.com - Jan 16 2019
Authorities arrested a Lumberton man last week on two charges accusing him of possessing child pornography following a tip from prosecutors in Camden County.
John P. DeMerchant, 32, was released from custody following a Superior Court appearance with conditions that forbid him from having unsupervised contact with minors, using social media, and accessing the internet - unless it's for work, the Burlington County Prosecutor's Office announced.
DeMerchant is charged with two counts of endangering the welfare of a child for utilizing a filesharing network to possess child pornography, the office alleged.
Burlington prosecutors were tipped to his alleged activities by the Camden County Prosecutor's Office. Burlington detectives got a search warrant for his home and seized multiple computers, cell phones, hard drives and other digital devices.
A preliminary review located more than 1,000 images of child pornography, the office said.
---
More "validated pretrial risk assessment" Failures.
New Jersey Bail Reform, Risk Assessments, and Pretrial Release Services…
ZERO Accountability
ZERO Deterrent
ZERO Supervision
ZERO concern for victims
ZERO Bail…just a "pinky promise" to return
Bail Reform – Dangerous, Reckless, and a Taxpayer Burden
---
Demand more accountability for criminal defendants…