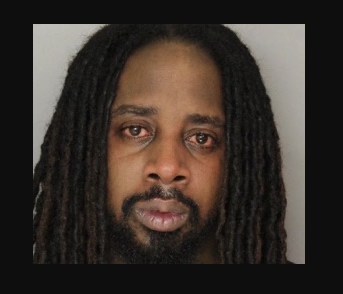 Al Cowart, 36, of Newark, was charged with possession of a handgun and eluding after he ignored commands by police to pull over and drove erratically on the sidewalk – now FREE TO GO under NJ Bail Reform guidelines.
Another "validated pretrial risk assessment" Failure.
New Jersey Bail Reform, Risk Assessments, and Pretrial Services…
ZERO Accountability
ZERO Deterrent
ZERO Supervision
ZERO Bail…just a "pinky promise" to return
Dangerous, Reckless, and a Taxpayer Burden
---
(incident reported by NJ.com – Apr 22 2017)
A 36-year-old man was charged with weapons offenses after he ignored orders from police to pull over and drove on the sidewalk in Newark Friday, authorities said.
Police spotted a Chevrolet Camaro driving erratically and speeding near South 12th Street and South Orange Avenue around 7:30 p.m., Public Safety Director Anthony Ambrose said in a statement. The driver, Al A. Cowart, ignored commands to stop and drove across a curb on the sidewalk, Ambrose added. 
The car stopped at South 11th Street and 12th Avenue, according to police. Officers saw a handgun on the passenger seat and immediately arrested Cowart.
He was charged with various weapons offenses, resisting arrest and eluding. Police also issued him traffic summonses.
---
You've been LIED to New Jersey…NJ Bail Reform is RECKLESS, DANGEROUS, and YOU are PAYING for it.
Defendants are presumed innocent until proven guilty in a court of law.
---
(VIDEO) NBC 4 New York Special Report (Part 1 & 2) 'Nobody's Afraid to Commit Crimes': Cops, Victims Blast Overhaul of NJ Bail System