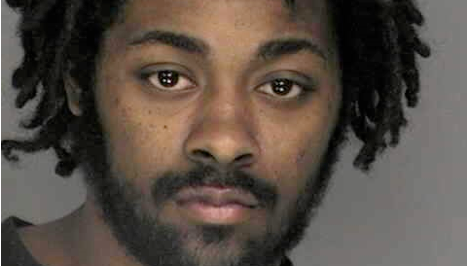 Charles Smallwood, 27, of Newark, was arrested during a routine traffic stop with 396 bags of heroin and a stolen handgun with hollow point bullets.  Smallwood has been released by court order…FREE TO GO under NJ Bail Reform.
ZERO Supervision
ZERO Accountability
ZERO Bail – just a "pinky promise" to return
Catch & Release

(arrest reported by NJ.com – Mar 18, 2017)
Authorities have arrested a Newark man in the South Ward after he was caught with 396 envelopes of suspected heroin, more than $1,000 and a stolen handgun with six hollow point bullets.
Charles Smallwood, 27, was inside a gray 2013 Jeep Cherokee with a broken tail light when the car was stopped by Newark Police Friday at 1 p.m. along Elizabeth Avenue and Alpine Street.
Police said Smallwood was carrying the heroin, $1,036 and a .357 Magnum handgun that was reported stolen.
Smallwood was arrested on weapons charges and several drug possession and distribution charges, that included distributing within 1,000 feet of a school and 500 feet of a public housing complex.
[ninja_form id=6]
You've been LIED to New Jersey…NJ Bail Reform is RECKLESS, DANGEROUS, and YOU are PAYING for it.
All defendants confirmed released by court or own recognizance
Defendants are presumed innocent until proven guilty in a court of law