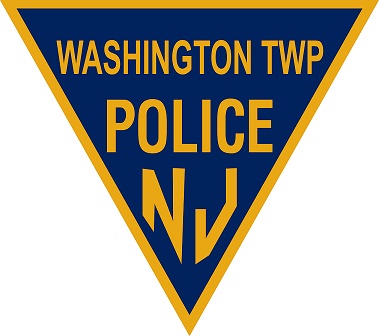 Peter Strickland, 30, was charged with assaulting a police officer after placing his "hands around the officer's neck" while the officer was trying to break up a fight at the Motor Vehicle Commission – Strickland was released and FREE TO GO – while the officer went to the hospital.
New Jersey Bail Reform, Risk Assessments, and Pretrial Services…
ZERO Accountability
ZERO Deterrent
ZERO Supervision
ZERO Bail…just a "pinky promise" to return
Dangerous, Reckless, and a Taxpayer Burden
---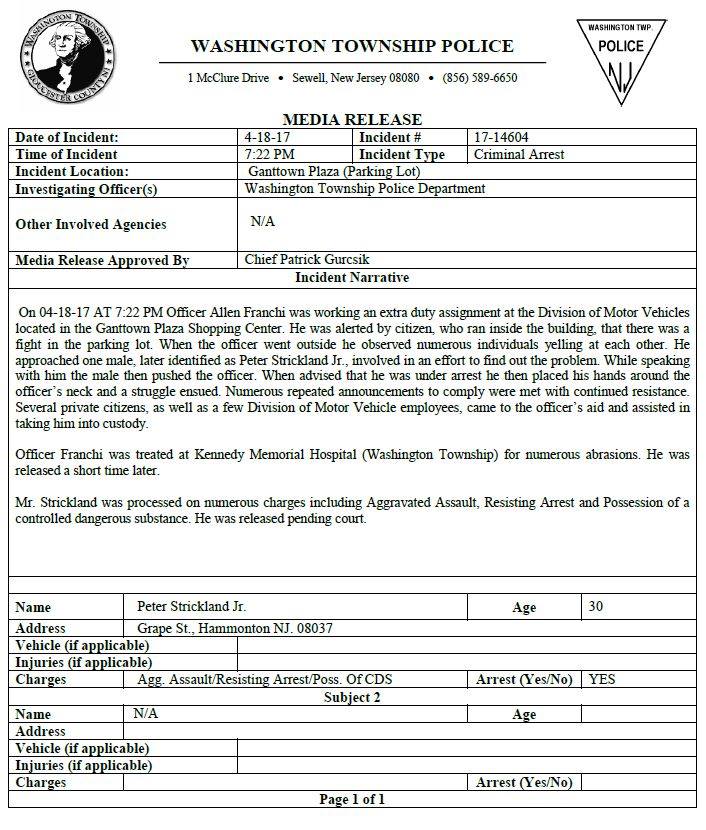 ---
(reported by NJ.com – May 2 2017)
A Hammonton man was arrested after he allegedly assaulted a police officer who was trying to break up a fight.
Officer Allen Franchi was working an extra duty assignment at the Motor Vehicle Commission office in Ganttown Plaza shopping center on the evening of April 18 when he was alerted to a fight in the parking lot, according to a release by Washington Township Police.
Franchi found several people yelling at each other and approached one of them — Peter Strickland Jr., 30, of Grape Street, Hammoton — to find out what was happening. 
Strickland allegedly pushed Franchi. After being told he was under arrest, Strickland "placed his hands around the officer's neck and a struggle ensued," according to the police.
Several residents and Motor Vehicle Commission employees rushed to the officer's aid and helped take Strickland into custody.
Franchi was treated at Kennedy University Hospital for "numerous abrasions" and released a short time later, police said.
Strickland was charged with aggravated assault, resisting arrest and possession of a controlled dangerous substance, and released pending a court appearance.
---
You've been LIED to New Jersey…NJ Bail Reform is RECKLESS, DANGEROUS, and YOU are PAYING for it.
Defendants are presumed innocent until proven guilty in a court of law.