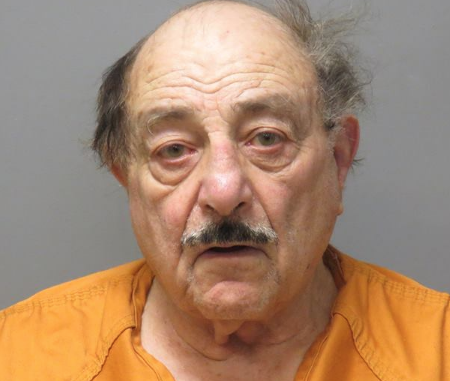 A Montgomery school bus driver has been charged with multiple counts of first-degree aggravated sexual assault and second-degree sexual assault now FREE TO GO under NJ Bail Reform
Somerset County, NJ – Edward Atoeff, 85, was arrested and charged for allegedly sexually assaulting at least nine children over the course of his 40+ years as a school bus driver.
An investigation was launched after two victims, both now adults, reported that Atoeff had sexually assaulted them when they were 8 and 12-years-old.
During the course of the investigation, seven other victims surfaced.
Atoeff was arrested at his home on March 19 and committed to Somerset County jail. After Atoeff's detention hearing, the judge ordered Atoeff released and FREE TO GO under NJ Bail Reform after the Arnold Foundation's "Pretrial Risk Assessment" tool determined he was not a danger to the community or a flight risk and therefore should not be subject to any accountable release – just a "promise" to appear.
The release is yet another example of the thousands of unaccountable and FREE TO GO pretrial releases of those criminally charged under the NJ Bail Reform Act.
Demand more accountability for criminal defendants…
---
More "validated pretrial risk assessment" Failures.
New Jersey Bail Reform, Risk Assessments, and Pretrial Release Services…
ZERO Accountability
ZERO Deterrent
ZERO Supervision
ZERO concern for victims
ZERO Bail…just a "pinky promise" to return
Bail Reform – Dangerous, Reckless, and a Taxpayer Burden
---

---
RELATED:
(reported by NJ.com Mar 22 2018)
A Montgomery bus driver has been accused of sexually assaulting some of the children he was responsible for bringing to school every day.
Edward Atoeff, 85, who was still driving school buses when he was arrested Monday, allegedly sexually assaulted at least nine children during his career as a bus driver. 
Two adult victims went to the Montgomery police on Feb. 12 and reported that Atoeff had assaulted them on multiple occasions when they were 8 and 12-years-old respectively. 
The initial report launched an investigation by Somerset County Prosecutor's Office Sex Crimes/Child Abuse Unit and revealed that Atoeff had sexual contact with at least seven other children, according to authorities. Authorities, however did not say how long ago the alleged crimes took place.
Atoeff came into contact with his victims through his bus company Jastyke Transportation.
---
You're being lied to…
Unaccountable pretrial release is reckless and dangerous – with zero regard for victims or criminal accountability.
Demand more from our legislators…
---
---