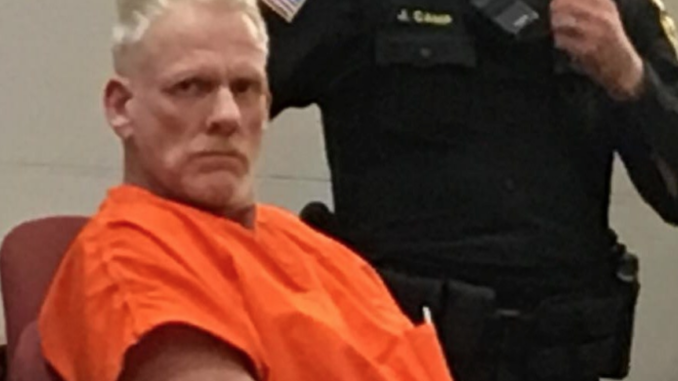 Child pornography distribution leader who ran chat room to exchange "disturbing" images released and FREE TO GO under NJ Bail Reform.
Egg Harbor City, NJ – Joseph McCormick, 49, of Egg Harbor City, was arrested for distribution of child pornography for allegedly operating an online chat room where child porn could be shared and viewed.
A joint investigation by the FBI Child Exploitation Task Force and the Atlantic County Prosecutor's Office High Technology Crimes Unit led to the arrest and seizure of electronic equipment where the images were stored.
During McCormick's detention hearing, McCormick's attorney told the judge his client was employed with Laborers Local 172 and that detention could jeopardize his pension.
McCormick was released and FREE TO GO under NJ Bail Reform after the Arnold Foundation's "Pretrial Risk Assessment" tool determined he was not a danger to the community or a flight risk and therefore should not be subject to any accountable release – just a "promise" to appear.
McCormick scored the lowest score possible on the risk assessment. 
Despite Judge Donna Taylor agreeing with the prosecutor that it would be difficult if not impossible to keep McCormick from accessing the internet, Judge Taylor released McCormick anyway on a "promise" to appear and adhere to the conditions of release.
The release is yet another example of the thousands of unaccountable and FREE TO GO pretrial releases of those criminally charged under the NJ Bail Reform Act.
Demand more accountability for criminal defendants…
---
More "validated pretrial risk assessment" Failures.
New Jersey Bail Reform, Risk Assessments, and Pretrial Release Services…
ZERO Accountability
ZERO Deterrent
ZERO Supervision
ZERO concern for victims
ZERO Bail…just a "pinky promise" to return
Bail Reform – Dangerous, Reckless, and a Taxpayer Burden
---
RELATED:
(reported by Breaking AC – Mar 28 2018)
An Egg Harbor City man charged with being the leader of a child pornography network was released pending trial Wednesday.
Joseph McCormick, 49, allegedly had images even his attorney deemed "disturbing" on electronic equipment that was seized by members of the FBI Child Exploitation Task Force.
McCormick allegedly ran a type of chat room where child pornography images could be viewed and shared, Assistant Prosecutor David Ruffenach told the judge during a detention hearing.
"This case involves images of children being traded on the internet," he said.
McCormick shook his head as Ruffenach laid out the charges.
He told the judge that he has been employed with Laborers Local 172 for 17½ years and that if he wasn't allowed out for work, he could lose his pension.
Superior Court Judge Donna Taylor released McCormick with conditions that include no internet access, unless it's for work.
He also must check in monthly by phone, cannot have access to any social media and cannot possess any form of pornography.
---
You're being lied to…
Unaccountable pretrial release is reckless and dangerous – with zero regard for victims or criminal accountability.
Demand more from our legislators…
---
---