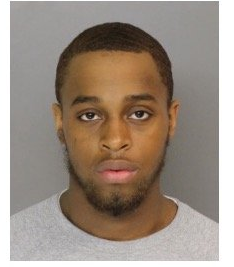 Furad Fleming, 18, of Newark, was arrested on Wednesday for possession of a high-capacity handgun…his 3rd arrest since February 1, 2017.
Thanks to NJ Bail Reform, Furad has already been released twice tis year on charges of distribution of heroin.
---
(from RLS Media – Mar 29, 2017)
Members of the Police Division's Special Enforcement Bureau arrested Furad Fleming, 18, of Newark, for possession of a high-capacity handgun this morning.
Authorities said at approximately 12:10 a.m., detectives were patrolling the area of Hynes Avenue near 14th Avenue when they observed two males chasing a larger group of males.
One of the two males was observed grabbing his waistband as if he was reaching for a weapon.
Both suspects fled after becoming aware of police presence authorities said.
Detectives apprehended suspect, Furad Fleming, at Newton Street near South Orange Avenue after observing him place the firearm under a parked vehicle.
Fleming was immediately arrested without further incident and the handgun, a loaded .40 caliber high-capacity weapon, was recovered. He is charged with Unlawful Possession of a Prohibited Weapon.
Today's arrest is Fleming's third in the past several weeks.
He was previously arrested for CDS possession and distribution on February 23, 2017 only 11 days after being arrested on February 12th, also for CDS possession and distribution authorities said.
---
On February 12, 2017, Fleming was arrested with 548 envelopes of heroin and charged with drug distribution.  After his PSA screening, he was released by court order under the new Bail Reform guidelines.
ZERO Accountability

ZERO Supervision

ZERO Bail…just a "pinky promise" to return
(NJ.com – 2/14/17)
Only 11 days after his release, Fleming was again arrested on 2/24/17 for dealing heroin near a housing complex in the city's Central Ward.  ONCE AGAIN, Fleming has been released a DAY LATER on 2/25/17.  Latest Mug Shot – Fleming
(NJ.com 3/1/17)
Eleven days after a Newark man was arrested on drug distribution offenses, he was charged again with allegedly peddling heroin near a housing complex in the city's Central Ward, authorities said Tuesday.
You've been LIED to New Jersey…NJ Bail Reform is RECKLESS, DANGEROUS, and YOU are PAYING for it.
Defendants are presumed innocent until proven guilty in a court of law