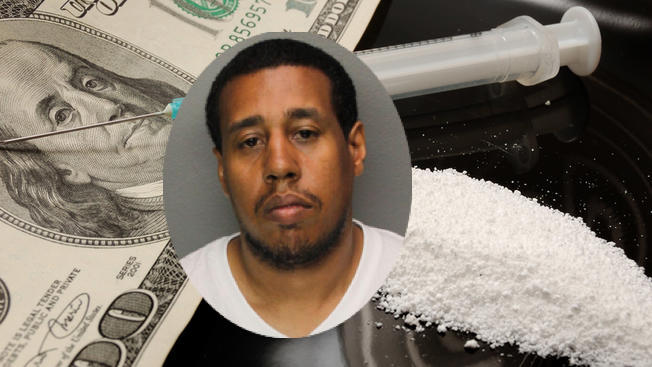 West Rodriguez, 40, an ex-con and reported Crips gang member, was arrested with 1,058 decks of heroin (valued at $125,000) and a loaded .40-cal Smith & Wesson semi-automatic handgun after a search of his apartment by police – now FREE TO GO only 3 days after his arrest under NJ Bail Reform.
Rodriguez was arrested Monday after narcotics detectives monitoring the area near South 7th Street and 11th Avenue – part of an ongoing drug investigation – spotted Rodriguez leave his house with a plastic bag.
Detectives stopped Rodriguez in his car for not wearing his seat belt and illegally tinted windows. Rodriguez had tossed the bag on the floor of the car causing 125 envelopes of heroin to spill out on the floor.
---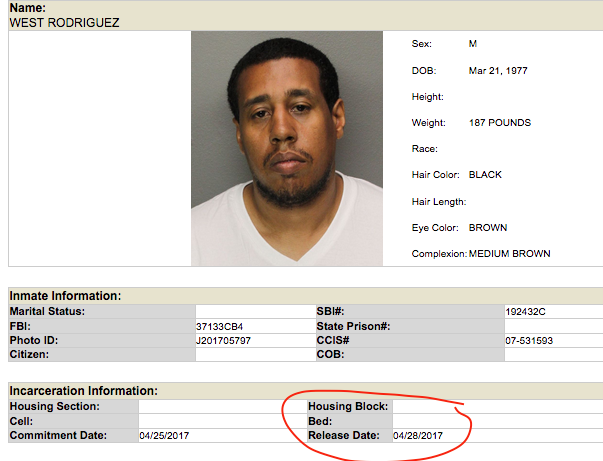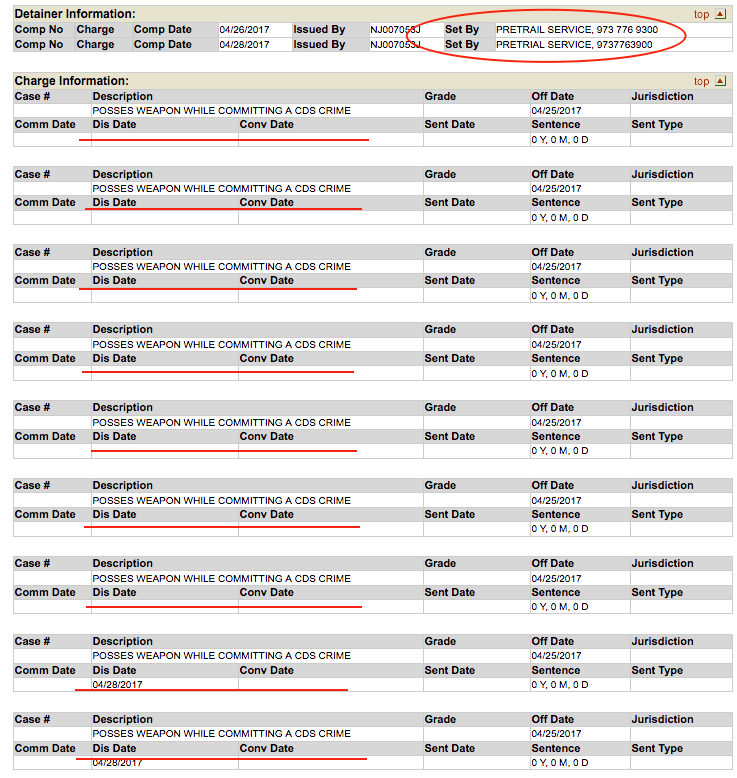 ---
(reported by NJ.com – Apr 25 2017)
Essex County Sheriff's detectives recovered $125,000 worth of heroin and a loaded gun from the Newark apartment of a reputed Crips street gang member Monday night, officials said.
West Rodriguez, 40, was charged with a range of drug distribution and weapons offenses after the search, according to Sheriff Armando Fontoura, who described Rodriguez as a heroin distributor who peddled the drug to other dealers.
Narcotics detectives were watching an area near South 7th Street and 11th Avenue as part of an ongoing drug probe when they spotted Rodriguez leave his house with a plastic bag, officials said. Detectives knew Rodriguez from other investigations.
Sheriff's narcotics officers stopped Rodriguez when he drove away without wearing his seatbelt in a car that had illegally tinted windows, according to officials. Rodriguez tossed a plastic bag on the floor of the front passenger seat, causing 125 heroin-filled glassine envelopes to spill out in the stop. 
Authorities said they also recovered approximately $380. After getting permission to search Rodriguez's apartment, sheriff's detectives also found a loaded .40-caliber Smith and Wesson semi-automatic handgun and 1,058 decks of heroin packaged in "bricks" for distribution.
---
New Jersey Bail Reform, Risk Assessments, and Pretrial Services…
ZERO Accountability
ZERO Deterrent
ZERO Supervision
ZERO Bail…just a "pinky promise" to return
Dangerous, Reckless, and a Taxpayer Burden
---
This is not Rodriguez's first run in with the law.  In 2005, Rodriguez was arrested for possession with intent to distribute near a school zone. Bail was set at $20,000 and he was released after posting bail 4 days later.
So what's the difference this time around?  Well, aside from the fact that he is a prior felon and was arrested with a loaded handgun, there are other important distinctions.
In 2005, he used his own money to post his bail.  In 2017, the taxpayer paid for his release.
In 2005, his family and friends had to sign a contract with a licensed surety bail agent in order to secure release. His family and friends, along with the agent, guaranteed his appearance by being financially liable for the entire amount of the bail – $20,000.00.  In addition, both party's were responsible for monitoring Rodriguez while awaiting final disposition of his case.  In 2017, nobody had to sign for him. No family had to get involved. Rodriguez walked on a "pinky promise" and the pretrial services division that "monitors" him has ZERO accountability for his actions.
In 2005, if Rodriguez did not appear in court or violated his conditions of bail, the burden was on the family and surety agent to apprehend Rodriguez – at no cost to the taxpayer. In 2017, if Rodriguez does not appear or violates his conditions of release, the burden is on law enforcement to apprehend him – on the taxpayers dime.
Does Rodriguez strike you as the kind of indigent citizen this law was supposedly passed to address? We didn't think so.
---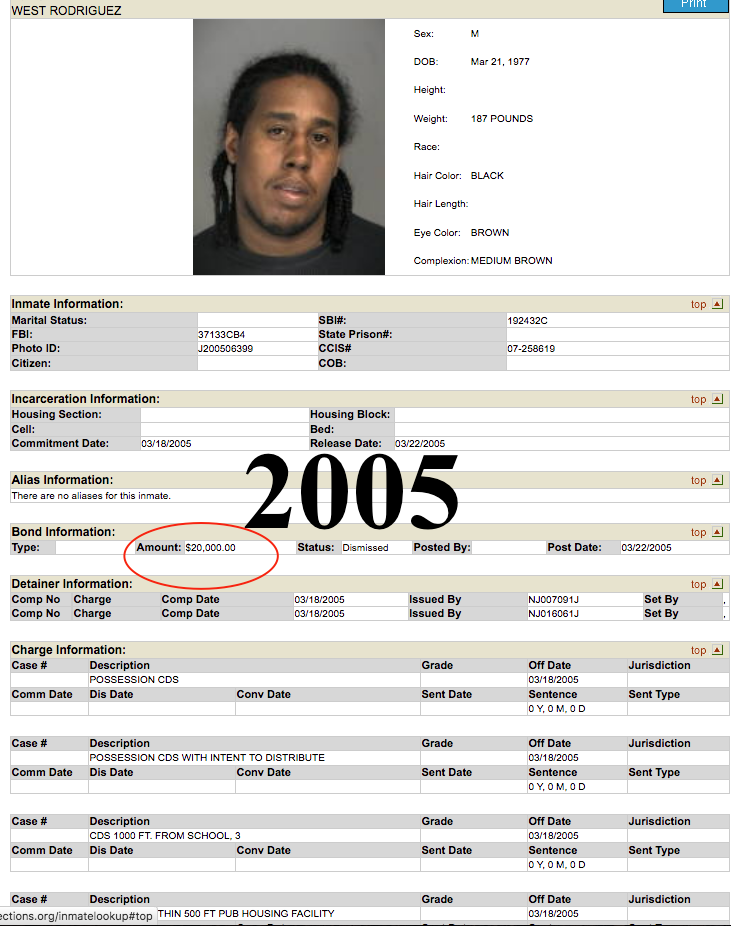 ---
You've been LIED to New Jersey…NJ Bail Reform is RECKLESS, DANGEROUS, and YOU are PAYING for it.
Defendants are presumed innocent until proven guilty in a court of law.