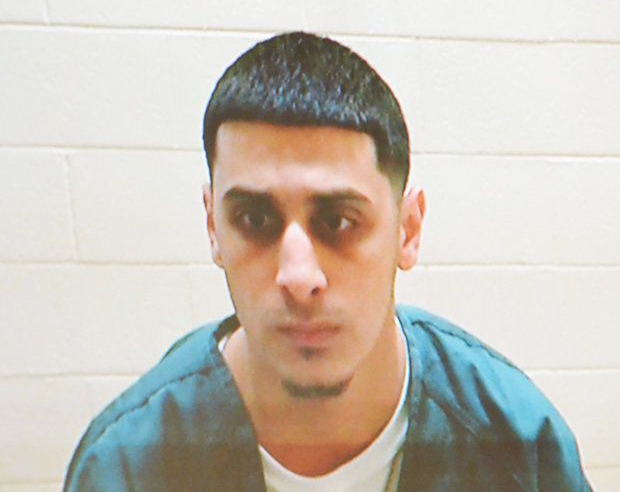 Haitham Mustafa, 23, of North Bergen, was charged with aggravated assault after beating a woman unconscious after throwing himself on top of the woman and repeatedly punching her in the face – now FREE TO GO on a
"pinky promise"

under NJ Bail Reform.
ZERO Accountability
ZERO Supervision
ZERO Bail…just a "pinky promise" to return
---
(reported by Michaelangelo Conte of NJ.com – Apr 7 2017)
A 23-year-old North Bergen man has been charged with beating a woman into unconsciousness during a domestic incident on Saturday.
Haitham Z. Mustafa is charged with aggravated assault for allegedly arguing with the woman before throwing himself on top of her and repeatedly puncher her in the face, the criminal complaint says.
The victim was knocked out for five to 10 seconds and she suffered swelling and bruising to her right eye, the complaint says, adding that the charge is a second degree offense carrying a possible sentence of five to 10 years in prison upon conviction.
Mustafa made his first appearance on the charge on Wednesday in Criminal Justice Reform Court in Jersey City. At the hearing, he was ordered released with conditions of supervision pending trial.
---
You've been LIED to New Jersey…NJ Bail Reform is RECKLESS, DANGEROUS, and YOU are PAYING for it.
Defendants are presumed innocent until proven guilty in a court of law.
---