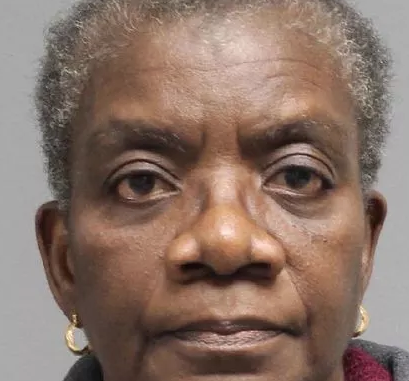 A Plainfield preschool administrator was arrested and issued a summons after she brandished a knife to two 4-year-old students – threatening that she would harm them if they kept misbehaving.
Adetokunbo O. Akinnaso, 64, of Sicklerville, serves as the administrator of Dawn to Dusk Christian Childcare and Learning Center in Plainfield. Akinnaso was charged with two counts of cruelty or neglect of children relating to the incident.
Akinnaso was quickly released and FREE TO GO on a summons under NJ Bail Reform after the Arnold Foundation's "Pretrial Risk Assessment" tool determined she was not a danger to the community or a flight risk and therefore should not be subject to any accountable release – just a "promise" to appear.
The release is yet another example of the thousands of unaccountable and FREE TO GO pretrial releases for those criminally charged under the NJ Bail Reform Act.
Demand more accountability for criminal defendants…
---
More "validated pretrial risk assessment" Failures.
New Jersey Bail Reform, Risk Assessments, and Pretrial Release Services…
ZERO Accountability
ZERO Deterrent
ZERO Supervision
ZERO concern for victims
ZERO Bail…just a "pinky promise" to return
Bail Reform – Dangerous, Reckless, and a Taxpayer Burden
---
RELATED:
(reported by APP.com – Mar 14 2018)
A Plainfield preschool administrator has been charged with brandishing a knife at two 4-year-old students she was disciplining. 
Adetokunbo O. Akinnaso, 64, of Sicklerville, Camden County, has been charged with two counts of cruelty or neglect of children, a fourth-degree offense, according to acting Union County Prosecutor Michael A. Monahan.
Akinnaso serves as administrator at Dawn to Dusk Christian Childcare and Learning Center, 1504 W. 3rd St., Plainfield.
A woman who answered the phone at the childcare center said she had "no comment" when asked if she had any comment about the charges, or about Akinnaso.
"The safety and well-being of our pre-K students is most important to our district," said Plainfield Interim Superintendent of Schools Ronald Bolandi.
"Although our day care centers are privately owned and we are not involved in the hiring of the staff, we do provide the resources necessary for our students to attend the centers. The district is aware of the incident and is working collaboratively with the owner of the preschool center."
To ensure the safety of our students, the center director was removed immediately and will not be returning to the preschool, Bolandi said.
---
You're being lied to…
Unaccountable pretrial release is reckless and dangerous – with zero regard for victims or criminal accountability.
Demand more from our legislators…
---