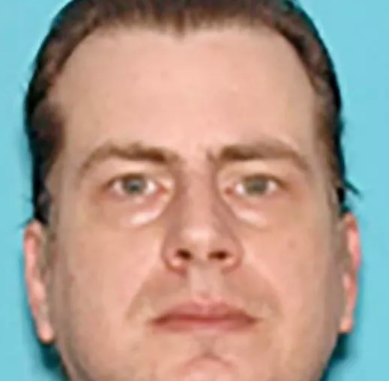 A New Jersey man was arrested after investigators of the High Tech Crime Unit discovered he was in possession and sharing child pornography of "images of prepubescent children engaged in sexual acts."
Lakewood, NJ – John Jandola, 39, of Lakewood, was arrested and charged after allegedly sharing and downloading images of prepubescent children engaged in sexual acts.
Authoritesi arrested Jandola after a search warrant was executed on February 22 at Jandola's home. Jandola was sent to the Ocean County jail and quickly released after his first appearance and FREE TO GO under NJ Bail Reform after the Arnold Foundation's "Pretrial Risk Assessment" tool determined he was not a danger to the community or a flight risk and therefore should not be subject to any accountable release – just a "promise" to appear.
The release is yet another example of the thousands of unaccountable and FREE TO GO pretrial releases for those criminally charged under the NJ Bail Reform Act.
Demand more accountability for criminal defendants…
---
More "validated pretrial risk assessment" Failures.
New Jersey Bail Reform, Risk Assessments, and Pretrial Release Services…
ZERO Accountability
ZERO Deterrent
ZERO Supervision
ZERO concern for victims
ZERO Bail…just a "pinky promise" to return
Bail Reform – Dangerous, Reckless, and a Taxpayer Burden
---

---
RELATED:
(reported by Asbury Park Press – Mar 1 2018)
A Lakewood man was arrested Thursday and accused of owning and sharing child pornography, according to the Ocean County Prosecutor's Office.
Township police, county investigators and federal agents cooperated to arrest 39-year-old John Jandola, according to the announcement.
"The arrest is the result of proactive cyber monitoring by the Ocean County Prosecutor's Office High Tech Crime Unit and a referral from U.S. Immigration and Customs Enforcement's Homeland Security Investigations (HSI) into Jandola allegedly sharing and downloading images of prepubescent children engaged in sexual acts," wrote Al Della Fave, a spokesman for the prosecutor's office.
CHILD PORN: Meet the cops hunting NJ's pedophiles
Authorities executed a search warrant Feb. 22 at Jandola's Canterbury Court home, seizing his computer, Della Fave said. They went back Thursday to arrest him after examining the machine.
It is at least the second such arrest in Lakewood in three weeks. On Feb. 8 authorities arrested 28-year-old Gershon Biegeleisen of Columbus Avenue on identical charges – possession and distribution of child pornography. The day before Biegeleisen's arrest, 61-year-old Mark Camlin of Toms River pleaded guilty to distributing child porn, the prosecutor's office announced at the time.
---
You're being lied to…
Unaccountable pretrial release is reckless and dangerous – with zero regard for victims or criminal accountability.
Demand more from our legislators…
---
---