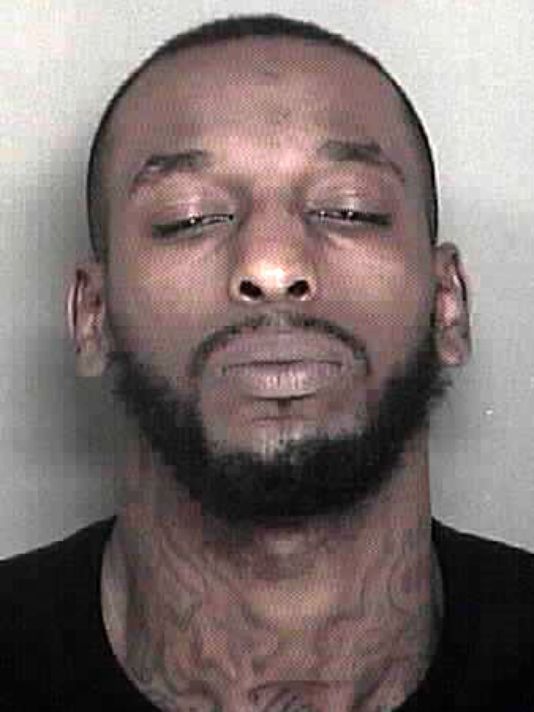 Jules Black, 30, of Vineland, was arrested on Monday and charged wth 1st degree murder – just three days after his release under NJ Bail Reform guidelines for possession of a handgun.
Black is charged with the murder of Christian Rodgers, 26, of Pine Street in Millville.  His charges include first-degree murder, second-degree possession of a weapon for an unlawful purpose and second-degree unlawful possession of a weapon.
On April 5 2017, Black was charged with possession of a black semi-automatic 9mm Highpoint C-9. The next day, Black was released by Superior Court Judge Cristen D'Arrigo on a "pinky promise" and FREE TO GO – despite a long criminal history.
According to court records, Black has been a guest of the county jails in New Jersey 28 times…dating back to 2004.  His most recent charge (the charge he was released on) was related to unlawful possession of a handgun – a 9mm Highpoint C-9.
Black has had multiple convictions on various charges, including;
Resisting Arrest
Manufacturing Distribution of Drugs (Heroin/Meth) – 1 year, 6 mo's in prison
Burglary/Breaking Entering
Eluding Police Officers
Hindering Apprehension
Possession and Distribution in a School Zone
Once again…NJ Bail Reform is failing. Will the AG's office call this a "hiccup" too?  Was this worth the savings they claim would come…but didn't? Was bail reform worth Christian Rodgers life?

Lawmakers were so hell bent on criminal justice reform that they recklessly rushed into a system that now holds few accountable – is a danger to our communities – has cost taxpayers millions…and for what?  This?

Lawmakers – Judiciary – Attorney General – ACLU – Drug Policy Alliance – NAACP – this is on your hands…

– US Bail Reform
---
(incident reported by NJ.com – Apr 10 2017)
Authorities have arrested a suspect in connection with a drive-by shooting early Sunday afternoon that left a man dead, authorities say.
Jules Black, 30, of West Chestnut Avenue, Vineland was charged with first-degree murder, second-degree possession of a weapon for an unlawful purpose and second-degree unlawful possession of a weapon, authorities said.
Black is alleged to have used a handgun to shoot and kill Christian Rodgers, 26, of Pine Street, Millville.
Officials said that Vineland police were called to the area of the 1000 block of East Chestnut Avenue Sunday around 1:25 p.m. for the report of shots being fired in the area.
The officers found a hole in the garage door of a home there which appeared to have been caused by a projectile, possibly a bullet.
Police saw blood on the ground and followed the trail to the backyard of 1018 East Chestnut Ave., where the found Rodgers dead. Police said Rodgers had been walking in the area.
Investigators were told  that a black, four-door vehicle was seen fleeing the scene of the shooting. Reviewing surveillance video from the neighborhood the vehicle was identified as a newer model four-dour black Chevrolet Impala with rear tinted windows.
The Vineland Police Department and the Cumberland County Prosecutor's Office worked together on the case leading to Black's arrest, according to officials. Black was taken into custody by authorities without incident, but authorities did not say where.
---
You've been LIED to New Jersey…NJ Bail Reform is RECKLESS, DANGEROUS, and YOU are PAYING for it.
Defendants are presumed innocent until proven guilty in a court of law.
---