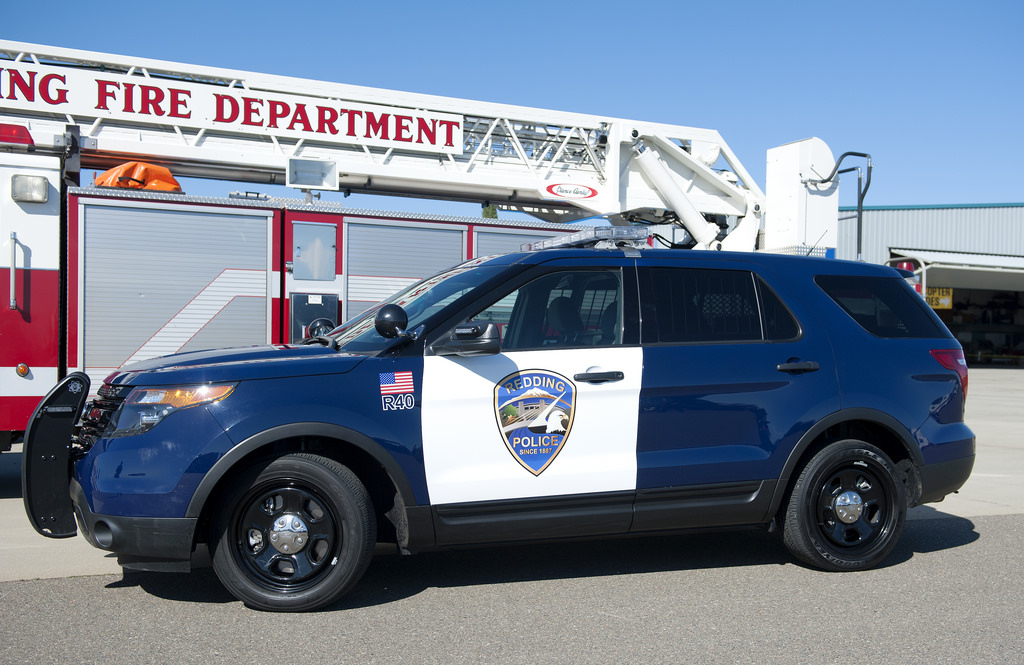 Redding Police Chief Rob Paoletti weighed in on new proposed bail reform legislation, SB-10 and AB-42, that would dramatically change the criminal justice system by virtually eliminating bail requirements – "bail should remain based on the severity of the crime, not on somebody's ability to pay."
The proposed Bill will be heard next on April 18th during the Public Safety Committee Hearing.
The system of bail has been operated in California by small, multigenerational, minority and women owned entrepreneurs who have successfully guaranteed the appearance of defendants in court for two centuries.

SB-10 and AB-42 will make communities less safe, cost taxpayers millions, all while harming a private industry that does a good job at managing the pretrial release of thousands of offenders…at no cost to the taxpayer.

– US Bail Reform
---
(excerpts from a report by Sean Longoria of Record Searchlight – Apr 10 2017)
Bills moving through the state Legislature would radically transform the bail system, effectively eliminating bail requirements for all but those accused of the most serious crimes.
They're being championed by state Democrats and civil rights groups, though local law enforcement leaders said it furthers strips accountability of those accused of crimes.
One owner of a local bail bonds business said the legislation would decimate her industry.
"We would have to close the business," said Holly Hoekstra, who's owned and operated Holly's Bail Bonds since 1992.
The bills, proposed in December, would eliminate the county's bail schedule, which ranges from $100 for petty crimes up to $5 million for a single offense. Instead, counties would assess a person's safety threat or flight risk, release low-risk defendants and create plans to make sure they show up at court.
Those accused of more serious felonies would still have to appear before a judge before release is considered. 
"This bill seeks to fix and transform a broken money bail system that punishes people for being poor," said Assemblymember Rob Bonta, D-Oakland, who authored the Assembly version of a bill. "This is win-win-win. It provides more justice to people who are arrested, it enhances public safety by giving judges new risk assessment tools to utilize and it is smarter spending that avoids wasting money unnecessarily on incarcerating people."
Bonta and Sen. Bob Hertzberg, D-Van Nuys, said housing inmates in county jails costs more than $100 per person per day, on average. In Shasta County, bail for a single criminal charge can range from $100 to $5 million, according to a local bail schedule.
The median bail amount for inmates booked into the Shasta County Jail on Monday was $200,500. Average bail was about double that.
The county's median household income in 2015 was $44,620.
Police book more people at the Shasta County Jail each day than the jail can hold. Still, Shasta County Sheriff Tom Bosenko denounced the bail reform proposal.
"Most of the people that we deal with in the criminal justice system are a high risk. They have a lot of high-risk factors for not showing up or reoffending," Bosenko said. "If it goes through, you'll see more criminals on the street and more crime impact our citizens and communities."
Redding Police Chief Rob Paoletti is also against the idea.
"I don't think it makes sense to lower a bail for a robbery for one person because of their inability to pay over another person who has money that may have had a DUI," he said. "I'm going to kind of extremes here, but I think bail should remain based on the severity of the crime, not on somebody's ability to pay."
---
California's proposed SB-10 and AB-42 – Bail: Pretrial Release are dangerous, reckless, and will cost taxpayers millions.
Oppose Bail Reform measures in California…before it's too late.
---