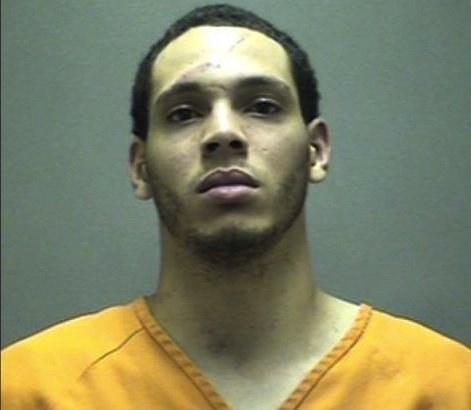 The revolving door of unaccountable releases continue with Angel Acevedo…released in January and again in March for robbery, aggravated assault with a deadly weapon, and burglary…FREE TO GO under NJ Bail Reform.
Angel Acevedo, 24, was one of the first to take advantage of New Jerseys new bail reform.  On Jan 1, 2017, Acevedo was jailed in Salem County Correctional in Woodstown on several charges including;
Aggravated Assault with a deadly weapon (3 counts)
Robbery (2 counts)
Unlawful purpose – Firearm
Unlawful possession of a weapon – Handgun
Theft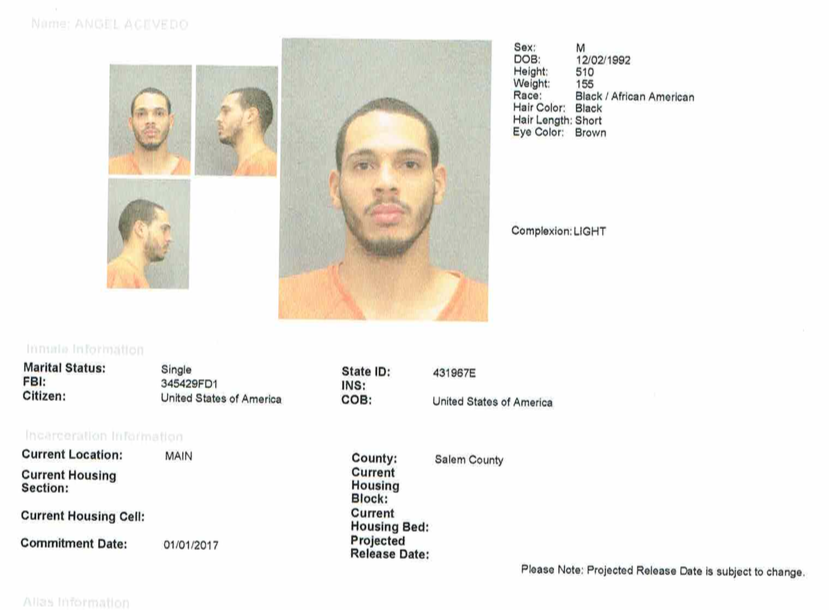 Acevedo was released in January by court order.
Acevedo was back in jail on Mar 16, 2017, this time his charges included;
Burglary – enter
Criminal Mischief
Theft by unlawful taking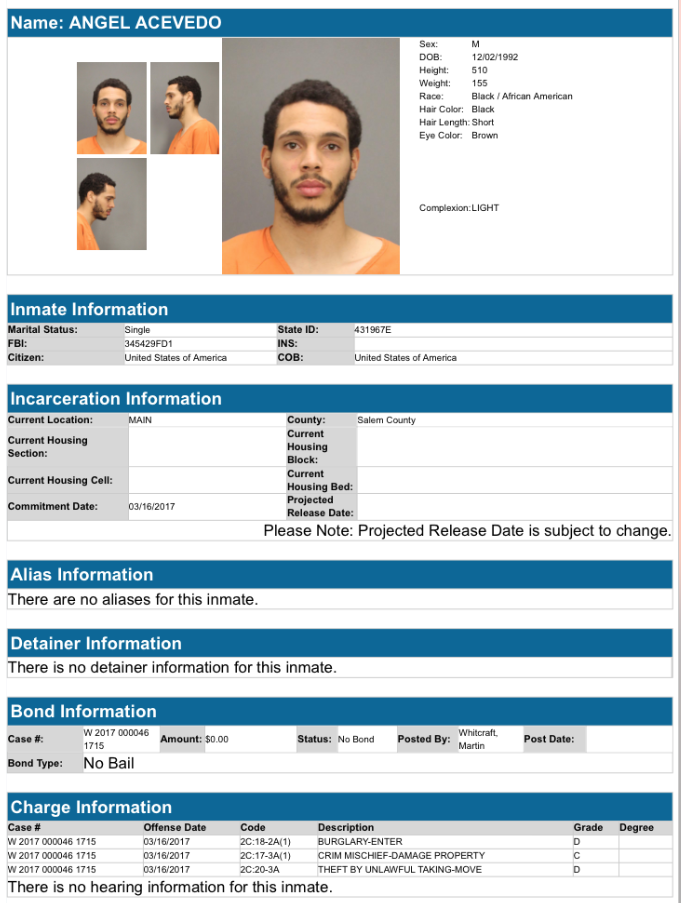 Once again, Acevedo has been released by court order, FREE TO GO…ONE DAY LATER.

Acevedo is no stranger to the criminal justice process.  In June 2014, Acevedo was charged with aggravated assault on a police officer after he struck Elmer Police Lt Steven Felice.  Police had responded to a call for an unwanted person complaint that quickly escalated when Acevedo took a swing at Lt Felice and bit his arm.
Acevedo was later remanded to the Salem County Jail in lieu of $75,000 bail.  Read the article from NJ.com on the incident here…Elmer man arrested after allegedly assaulting police officer.
Acevedo…yet another example of failed NJ Bail Reform.  We continue to question the judiciaries decision to release repeat offenders with zero accountability…and so should you.

So what was Acevedo's PSA score?  We will never know because the judiciary hides behind the "black box" algorithm from the John & Laura Arnold Foundation.

What does it convey to the victims in cases like Acevedo's when those charged are simply released within hours of arrest with no consequence other than the charges against them?

ZERO Accountability
ZERO Supervision
ZERO Bail…just a "pinky promise" to return

Did the voters think this law was for non-violent offenses?  Many of our readers seem to think so.  Think again…thousands are being released unaccountable on the taxpayers dime.

– US Bail Reform
You've been LIED to New Jersey…NJ Bail Reform is RECKLESS, DANGEROUS, and YOU are PAYING for it.
All defendants confirmed released by court or own recognizance
Defendants are presumed innocent until proven guilty in a court of law.