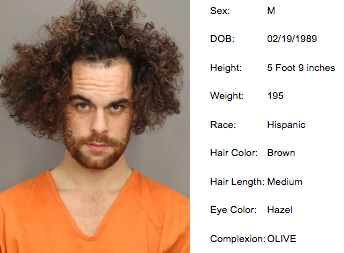 Christopher L. Santiago, 28, of Penns Grove, who was arrested for manufacturing methamphetamine and related drug charges is now FREE TO GO on a "pinky promise" thanks to Bail Reform.
Santiago is no stranger to the criminal justice process.  He has several prior charges including;
Possession of CDS – 2016
Burglary – 2014
Aggravated Assault, Robbery, 2014
Manufacturing & Distribution Drugs – 2013
Burglary & Criminal Mischief- 2011
This time around Santiago was charged with a full blown meth operation, including unlawful possession of a precursor (chemicals used to manufacture methamphetamine), manufacturing of methamphetamine, use of paraphernalia, possession with intent to sell hypodermic needles, maintaining a nuisance, and possession of drugs.  It took 5 days…now FREE TO GO under NJ Bail Reform guidelines.

US Bail Reform commentary…

Santiago…yet another example of failed NJ Bail Reform.  We continue to question the judiciaries decision to release repeat offenders with zero accountability…and so should you.  So what was Santiago's PSA score?  We will never know because the judiciary hides behind the "black box" algorithm from the John & Laura Arnold Foundation.

ZERO Accountability
ZERO Supervision
ZERO Bail…just a "pinky promise" to return

Another non-violent offense you say?  Perhaps Terell Jones could offer some insight into the non-violent aspect of drug distribution…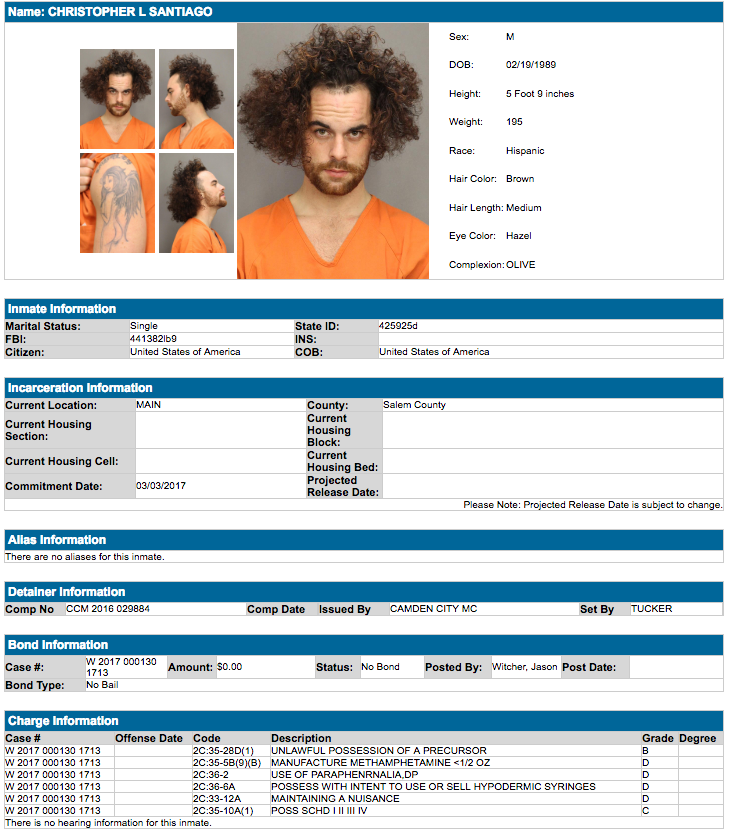 _________
You've been LIED to New Jersey…NJ Bail Reform is RECKLESS, DANGEROUS, and YOU are PAYING for it.
All defendants confirmed released by court or own recognizance
Defendants are presumed innocent until proven guilty in a court of law.