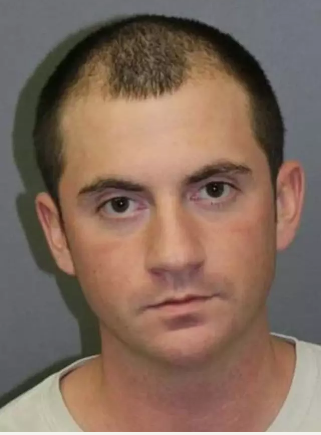 Justin Birdsall, 26, of Paramus, completed 5 years of probation for child porn related charges 10 months ago. Birdsall has been arrested again for trafficking child pornography – now FREE TO GO after 1 day in Bergen County Jail under NJ Bail Reform guidelines.
ZERO Accountability
ZERO Supervision
ZERO Bail…just a

"pinky promise"

to return
---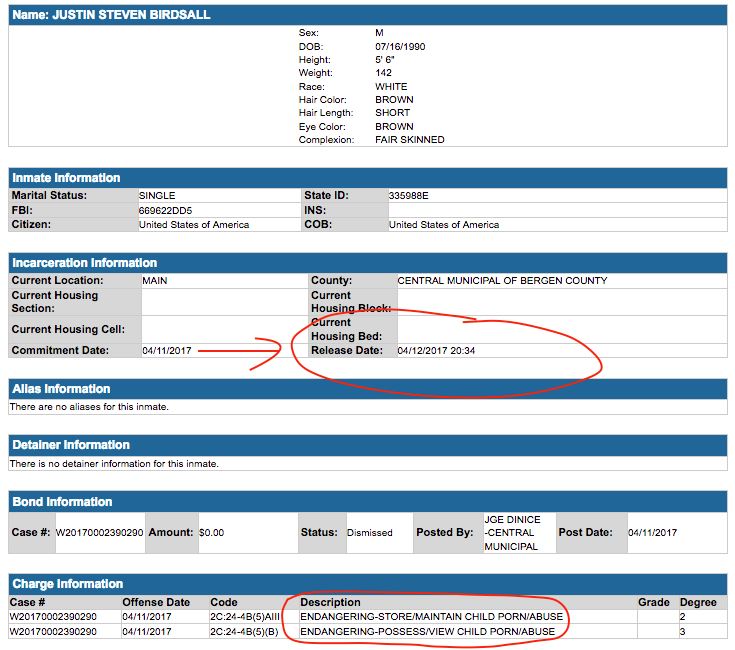 ---
(arrest reported by Jerry DeMarco of the Daily Voice – Apr 12 2017)
Ten months after completing five years of federal probation for a similar offense, a Paramus man was arrested Tuesday morning by Bergen County prosecutor's detectives on charges of trafficking child pornography videos.
A judge ordered 26-year-old welder Justin Birdsall held without bail in the Bergen County Jail pending a detention hearing Wednesday in Central Judicial Processing Court in Hackensack.
Bergen County Prosecutor Gurbir S. Grewal said members of his Cyber Crimes Unit arrested Birdsall while seizing equipment that "contained images and videos depicting child exploitation" during a warranted search of his Kendrick Street home.
Birdsall, the prosecutor said, "was using the Internet to distribute and acquire images and videos of child pornography, as well as utilizing a file-sharing program on his computer hard drive [that] made the images and videos readily available for others to download."
He was charged with child endangerment by possessing and distributing "images depicting children engaged in prohibited sexual acts," Grewal said.
Birdsall admitted in federal court in Newark in March 2011 that he had more than 600 images of child pornography at his parents home, where he lived with three younger siblings (ages 17, 13, and 8), after the FBI arrested him two years earlier.
A U.S. District Court judge sentenced him to five years probation three months later.
---
You've been LIED to New Jersey…NJ Bail Reform is RECKLESS, DANGEROUS, and YOU are PAYING for it.
Defendants are presumed innocent until proven guilty in a court of law.
---