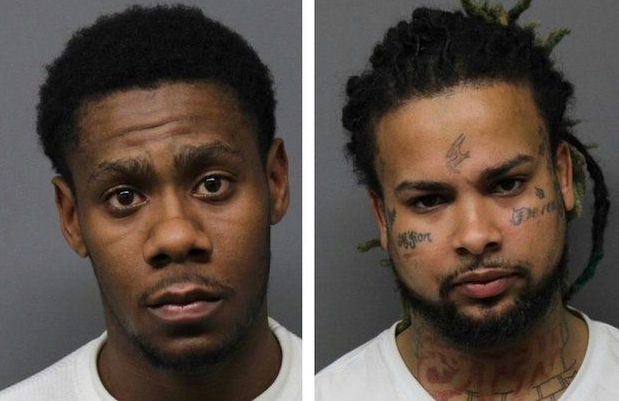 Makia Reed, 22, and Tony Crowe, 24, were arrested after the duo tried to sell 1,000 bags of heroin to an undercover cop.  Both have since been released thanks to NJ Bail Reform.
ZERO Accountability
ZERO Supervision
ZERO Bail…just a "pinky promise" to return
(article from NJ.com on the incident - Mar 27, 2017)
Two Paterson men were arrested during a drug sting as they attempted to sell about 1,000 bags of heroin to an undercover police officer, authorities said Monday.
Tony Crowe, 24, and Makia Reed, 22, were each charged with possession with intent to distribute heroin and held at the Bergen County Jail pending a court appearance.
"The Bergen County Prosecutor's Office received information that Tony Crowe was delivering heroin from Paterson into Bergen County towns," Prosecutor Gurbir S. Grewal said in a statement.
On Thursday Paramus police officers along with investigators from the prosecutor's office conducted an undercover sting resulting in the arrests, Grewal said.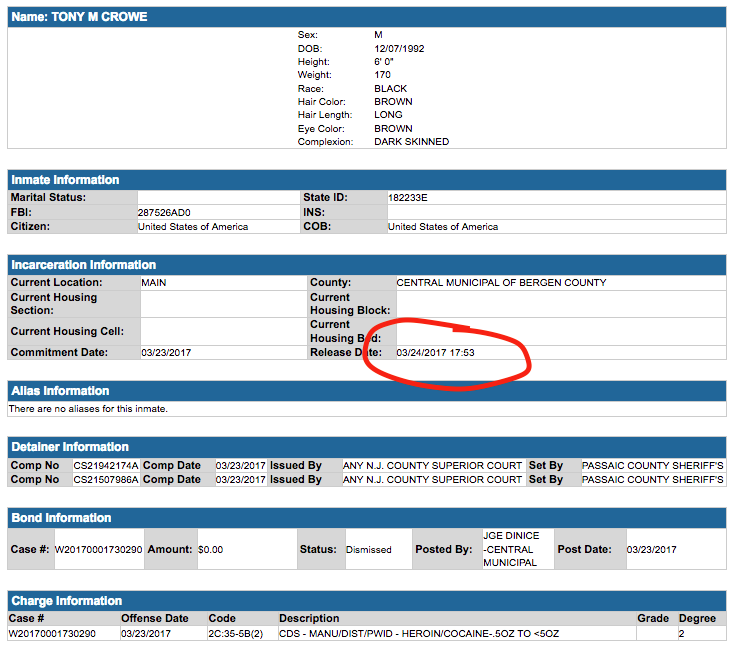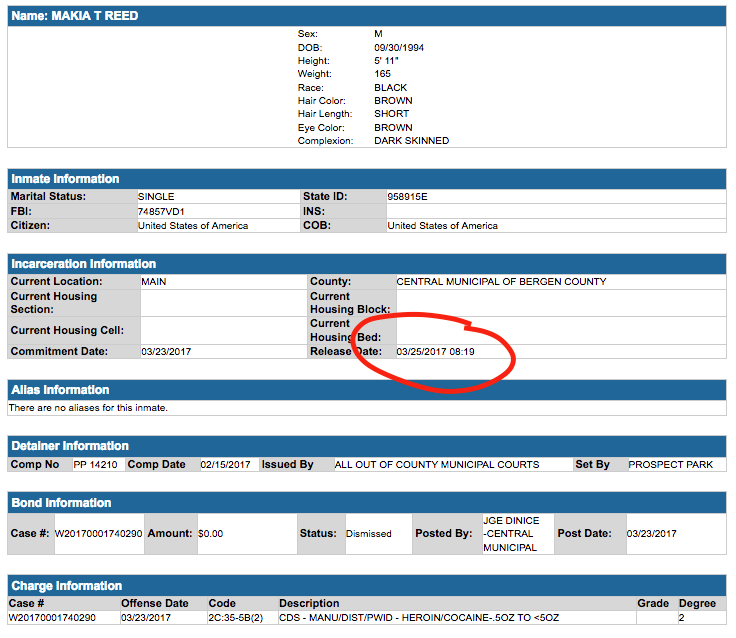 You've been LIED to New Jersey…NJ Bail Reform is RECKLESS, DANGEROUS, and YOU are PAYING for it.
All defendants confirmed released by court or own recognizance. Defendants are presumed innocent until proven guilty in a court of law