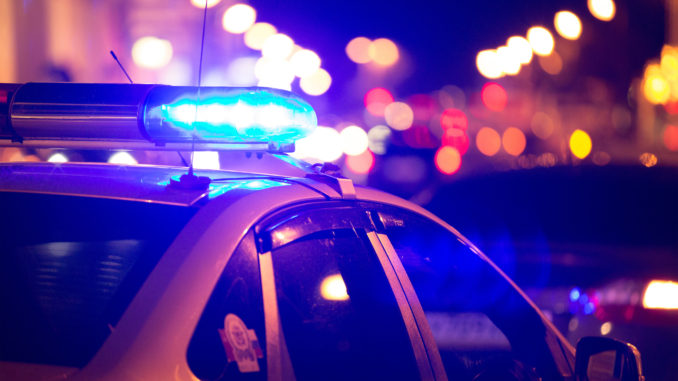 Atlantic City, NJ – Just two and a half hours after being released and FREE TO GO under NJ Bail Reform for charges of assaulting his ex-girlfriend, a New York man was charged with sexually assaulting a female Bally's employee in a hotel room.
James Carlton, 32, of Saugerties, New York, was first arrested on simple assault charges for allegedly assaulting his ex-girlfriend in the Bally's parking garage. According to local reports, the woman showed visible signs of physical harm and was treated at the scene.
Carlton, after being issued a summons for the incident, walked out of the city's booking and detention facility around 9:00 am, FREE TO GO on a summons thanks to NJ Bail Reform guidelines.
Two and a half hours later, around 11:30 am, police were called to Bally's for a report concerning a woman being sexually assaulted in a hotel room.
Carlton was identified as the assailant during the investigation – which uncovered evidence that the 51-year-old Bally's employee was pushed into a hotel room where she was sexually and physically assaulted.
Carlton was arrested a short time later after a foot chase with police.
---
Demand more accountability for criminal defendants…
---
More "validated pretrial risk assessment" Failures.
New Jersey Bail Reform, Risk Assessments, and Pretrial Release Services…
ZERO Accountability
ZERO Deterrent
ZERO Supervision
ZERO concern for victims
ZERO Bail…just a "pinky promise" to return
Bail Reform – Dangerous, Reckless, and a Taxpayer Burden
---
RELATED:
(reported by Breaking AC – Feb 11 2018)
A New York man released on a summons for assaulting his girlfriend at Bally's Hotel and Casino was arrested 2½ hours after his release in the sexual assault of an employee at the same Atlantic City property.Officers were called to Bally's parking garage at 5:25 a.m., for a domestic assault.
Bally's security officers had already separated Jamel Carlton from his 41-year-old girlfriend, Sgt. Kevin Fair said.
The Freehold woman had physical signs of an injury and was treated on scene by medical personnel, Fair said. Carlton was arrested by Officer Corey Treadway without incident.
Carlton was charged with simple assault, and — in accordance with Criminal Justice Reform guidelines — was released on a summons from the city's Booking and Detention Unit at about 9 a.m., Fair said.
At 11:33 a.m., patrol officers again responded to Bally's, this time for a report of a hotel employee being sexually assaulted.
The 51-year-old woman was pushed into a hotel room where she was sexually and physically assaulted, according to the report.
An investigation conducted by Detectives Eugene Laielli and Fariyd Holmes along with Bally's security officers identified Carlton as the attacker.
---
You're being lied to…
Unaccountable pretrial release is reckless and dangerous – with zero regard for victims or criminal accountability.
Demand more from our legislators…
---
---