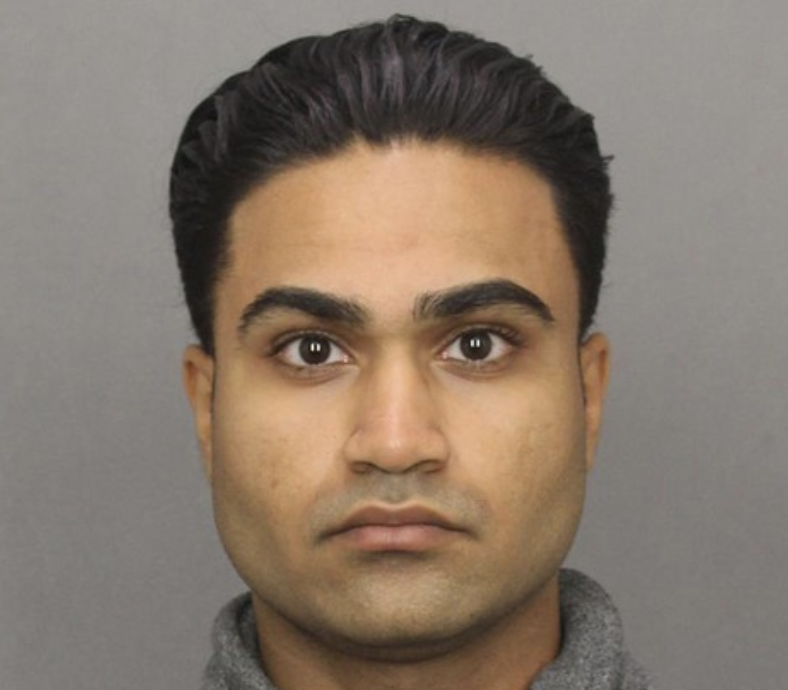 A drunk driver from Queens Village, New York was charged with vehicular homicide in a crash on Route 55 in Mantua Twp that killed a 78-year-old man  – now FREE TO GO under NJ Bail Reform.
Jatinder S. Bhatti, 21, of Queens Village, New York was arrested and charged after his Audi A5 struck a Jeep and ejected the driver, 78-year-old Dominic L. Santangelo. Bhatti's blood alcohol level was .11 percent.
After the crash, Bhatti was seen by a state trooper throwing a bag containing Adderall pills into a wooded area. The drugs were recovered.
Bhatti was charged with driving under the influence, vehicular homicide, tampering with evidence and drug offenses.
Bhatti was later released and FREE TO GO under NJ Bail Reform after the Arnold Foundation's "Pretrial Risk Assessment" tool determined that he was not a danger to the community or a flight risk and therefore should not be subject to any accountable release – just a "promise" to appear.
---
More "validated pretrial risk assessment" Failures.
New Jersey Bail Reform, Risk Assessments, and Pretrial Release Services…
ZERO Accountability
ZERO Deterrent
ZERO Supervision
ZERO concern for victims
ZERO Bail…just a "pinky promise" to return
Bail Reform – Dangerous, Reckless, and a Taxpayer Burden
---

---
[socialpoll id="2465068″]
---
RELATED:
(reported by NJ.com – Nov 7 2017)
A New York man was under the influence of "alcohol and/or drugs" when he crashed into the rear of another vehicle on Route 55 early Sunday, killing an Atlantic County man, according to state police.
Jatinder S. Bhatti, 21, of Queens Village, New York, was driving an Audi A5 northbound when he struck a Jeep Cherokee driven by Dominic L. Santangelo, 78, of Buena, around 3:45 a.m. near milepost 51.
Both vehicles left the roadway and the Jeep overturned, ejecting the driver.
Santangelo was transported to Cooper University Hospital, Camden, where he died of his injuries, police said.
---
[socialpoll id="2468715″]
---
You've been LIED to New Jersey…NJ Bail Reform is RECKLESS, DANGEROUS, and YOU are PAYING for it.
Defendants are presumed innocent until proven guilty in a court of law.
---