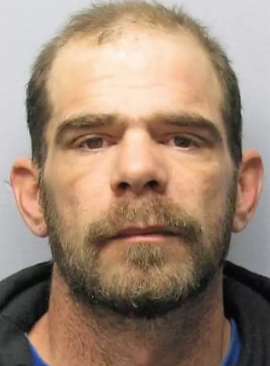 Prospect Park, NJ – A man broke into the same pizzeria twice within three days – still gets a free pass under NJ Bail Reform.
Matthew Zaledzieski, 38, of Prospect Park, first broke into Time to Eat Pizzeria through the front door and stole $50 from the cash drawer on December 30. On January 1st, he broke into the store again and fled with $14.
Surveillance footage led authorities to identify Zaledzieski as the culprit and later arrested him – charging him with two counts each of burglary and theft.
Zaledzieski, despite the charges, was soon released and FREE TO GO after the Arnold Foundation's "Pretrial Risk Assessment" tool determined he was not a danger to the community or a flight risk and therefore should not be subject to any accountable release – just a "promise" to appear.
Demand more accountability for criminal defendants…
---
More "validated pretrial risk assessment" Failures.
New Jersey Bail Reform, Risk Assessments, and Pretrial Release Services…
ZERO Accountability
ZERO Deterrent
ZERO Supervision
ZERO concern for victims
ZERO Bail…just a "pinky promise" to return
Bail Reform – Dangerous, Reckless, and a Taxpayer Burden
---
RELATED:
(reported by Jerry DeMarco of the Daily Voice – Jan 12 2017)
A burglar was caught on surveillance video breaking into the same Prospect Park pizzeria twice in three days, said authorities who arrested him.
Matthew Zaledzieski, 38, who lives in town, first broke a front-door window to get into Time to Eat Pizzeria on Haledon Avenue on Dec. 30 before fleeing with $50 from the cash register, Detective Walter Richmond said Friday.
He did it again on New Year's Day before taking $14 from the register, the detective said.
Richmond investigated with help from Officer Arthur Canestrino. They got surveillance footage from several surrounding businesses catching Zaledzieski in action, he said.
A few days later, Canestrino spotted Zaledzieski walking on Planten Avenue and North 8th Street and arrested him.
After admitting both break-ins, Zaledzieski two charged with two counts each of burglary and theft and brought to the Passaic County Jail. A judge released him soon after, under New Jersey's 2017 bail reform law.
---
You're being lied to…
Unaccountable pretrial release is reckless and dangerous – with zero regard for victims or criminal accountability.
Demand more from our legislators…
---
---