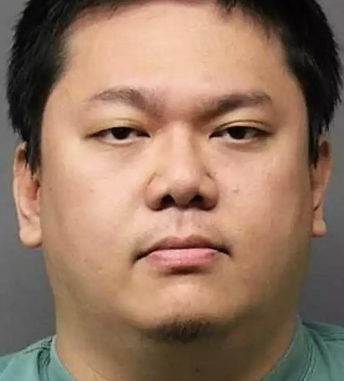 IT worker charged with trafficking hundreds of files of child pornography now back home the next day under NJ Bail Reform Act.
Hacksensack, NJ – Yenhung Lee, 34, an IT worker, was charged with possessing child pornography after a search warrant conducted by the Bergen County Prosecutors office.
Authorities found hundreds of file images of child pornography during the investigation.
Lee was sent to Bergen County Jail only to be released and FREE TO GO the next day under NJ Bail Reform after the Arnold Foundation's "Pretrial Risk Assessment" tool determined he was not a danger to the community or a flight risk and therefore should not be subject to any accountable release – just a "promise" to appear.
The release is yet another example of the thousands of unaccountable and FREE TO GO pretrial releases of those criminally charged under the NJ Bail Reform Act.
Demand more accountability for criminal defendants…
---
More "validated pretrial risk assessment" Failures.
New Jersey Bail Reform, Risk Assessments, and Pretrial Release Services…
ZERO Accountability
ZERO Deterrent
ZERO Supervision
ZERO concern for victims
ZERO Bail…just a "pinky promise" to return
Bail Reform – Dangerous, Reckless, and a Taxpayer Burden
---
---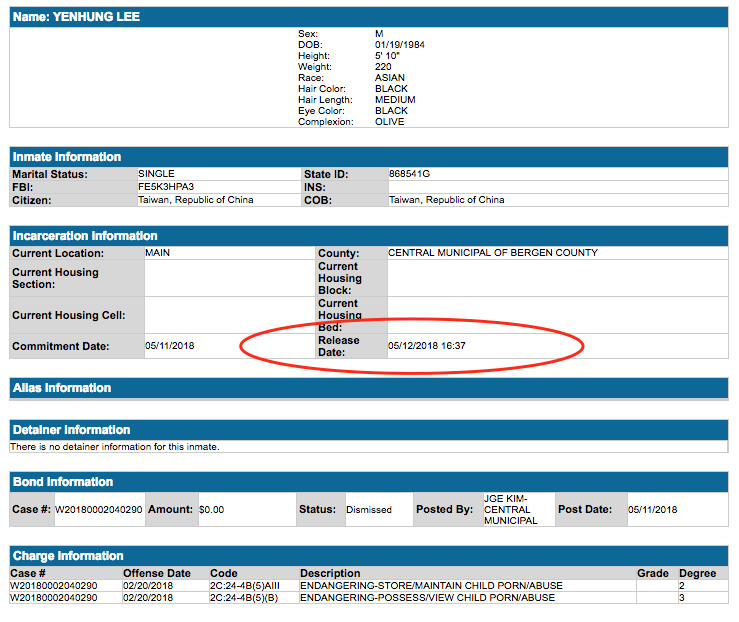 ---
RELATED:
(reported by Jerry DeMarco of the Daily Voice)
An IT worker from Hackensack was caught trafficking hundreds of files of kiddie porn, said authorities who arrested him Friday.
Yenhung Lee, 34, was sent to the Bergen County Jail pending a detention hearing on charges of possessing child pornography, Acting Bergen County Prosecutor Dennis Calo said.
---
You're being lied to…
Unaccountable pretrial release is reckless and dangerous – with zero regard for victims or criminal accountability.
Demand more from our legislators…
---
---
School bus driver charged with molesting 9 children FREE TO GO under NJ Bail Reform