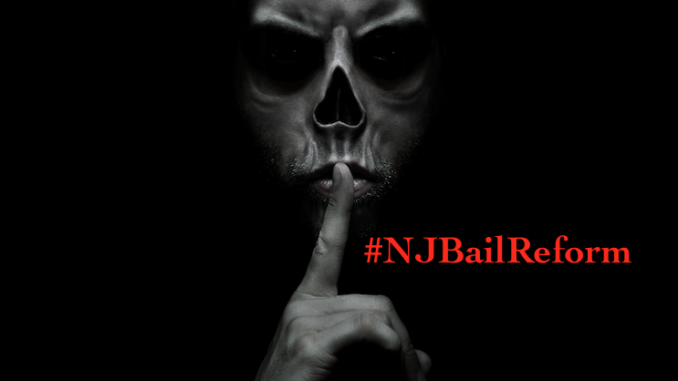 Freehold, NJ – A Brick man has been released once again under NJ Bail Reform, after prosecutors appealed his first release, after being charged with the brutal and violent home invasion and sexual assault of a woman in her home.
Justin C. Broyles, 33, was charged with aggravated sexual assault and home invasion in September. Broyles allegedly invaded the home of a Union Beach woman and beat, choked, and sexually assaulted the woman while threatening her with a hammer.
Despite the prosecutions motion for preventative detention on two separate occasions, Broyles was released again and FREE TO GO after the Arnold Foundation's "Pretrial Risk Assessment" tool determined he was not a danger to the community or a flight risk and therefore should not be subject to any accountable release – just a "promise" to appear.
The defense attorney for Broyles was quoted as saying, "Bail reform – like it or not – is the law."
Demand more accountability for criminal defendants…
---
More "validated pretrial risk assessment" Failures.
New Jersey Bail Reform, Risk Assessments, and Pretrial Release Services…
ZERO Accountability
ZERO Deterrent
ZERO Supervision
ZERO concern for victims
ZERO Bail…just a "pinky promise" to return
Bail Reform – Dangerous, Reckless, and a Taxpayer Burden
---
RELATED:
(reported by APP.com – Jan 5 2017)
A judge for the second time has ordered a Brick man accused of a violent sexual offense released from jail to await trial, after an appellate panel last week sent the defendant back to jail to face a more detailed hearing on whether he should be released.
Superior Court Judge David F. Bauman first ordered Justin C. Broyles, 33, of Walnut Drive, Brick, released from the Monmouth County jail at a detention hearing held on Dec. 27. That was despite pleas from the Monmouth County Prosecutor's Office to keep the defendant detained without bail to await trial on charges that he beat, choked and sexually assaulted a woman, and threatened her with a hammer, during a home invasion in Union Beach on Sept. 13, according to court papers.
The prosecutor's office filed an immediate appeal of Bauman's decision with the Appellate Division of Superior Court. On Dec. 29, appellate Judges Michael J. Haas and Garry S. Rothstadt ordered Broyles returned to jail until Bauman could hold the second hearing to take additional testimony from a psychologist who had written a report that concluded Broyles' mental stability was dependent upon him regularly taking medication to control bipolar disorder, the court papers said.
Bauman held the additional hearing Friday and took testimony from the psychologist, Peter D. Paul, as well as the defendant's mother, said Christopher Swendeman, a spokesman for the prosecutor's office.
"We just got word that Judge Bauman released the defendant again," Swendeman said Friday afternoon.
The judge rejected a request from the prosecutor's office to keep Broyles behind bars until the decision could again be appealed, Swendeman said, adding that he didn't know at this point if there will be any further appeals.
This time, Bauman imposed conditions on Broyles' release that weren't in place the first time, Swendeman said. The judge ordered Broyles to be placed under house arrest and monitored electronically with an ankle bracelet, he said. Bauman also ordered Broyles to have no contact with his victim, Swendeman said. Another condition of Broyles' release is that his parents take responsibility for ensuring that he takes his medication, Swendeman said.
---
You're being lied to…
Unaccountable pretrial release is reckless and dangerous – with zero regard for victims or criminal accountability.
Demand more from our legislators…
---
---