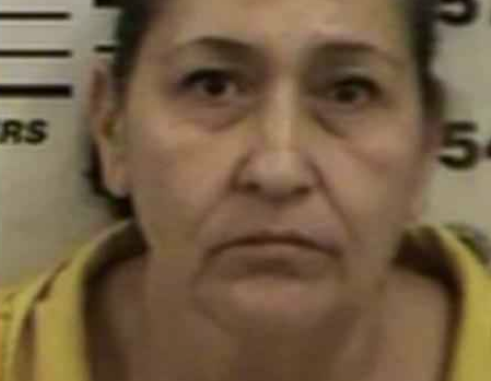 Belen, NM – A caregiver has been charged with the death of an 11-month-old infant foster child after police received a call concerning an unresponsive child.
Stephanie Crownover, 55, has been charged with three counts of child abuse, including one resulting in death after the infant was found with strangulation marks around the child's neck.
Crownover claims that she found the child unresponsive around 6 a.m. No other adults were at the residence. In addition to the infants death, authorities found two other children, ages 2 and 3, dirty and unbathed living in poor conditions in the home – including dog feces, urine, scattered pills, and dirty food bowls.
Judge John "Buddy" Sanchez later released Crownover on her own recognizance – FREE TO GO under NM Bail Reform after the Arnold Foundation's "Pretrial Risk Assessment" tool determined that he was not a danger to the community or a flight risk and therefore should not be subject to any accountable release – just a "promise" to appear.
The release is the result of newly enacted Supreme Court guidelines orchestrated by Chief Justice Daniels that virtually eliminates accountable pretrial release and bail.
Email Legislators with just two clicks below…
---
New Mexico Bail Reform, Risk Assessments, and Pretrial Services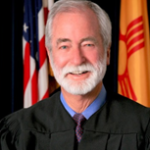 ZERO Accountability
ZERO Deterrent
ZERO Supervision
ZERO concern for victims
ZERO Bail…just a

 "pinky promise" 

to return
Bail Reform – Dangerous, Reckless, and a Taxpayer Burden
---
RELATED:
(reported by KOB4 – Jan 3 2017)
Police in Belen arrested a 55-year-old woman for the death of an 11-month-old foster child, according to a criminal complaint.
Stephanie Crownover of Belen faces three counts of child abuse, including one resulting in death after police received a call on Sunday morning regarding an unresponsive infant child.
Police arrived at the residence on Gabaldon Road and saw emergency medical personnel working on the child, which had marks associated with strangulation around the neck, the criminal complaint states.
Crownover, a respite caregiver for foster children, reportedly told police she left the infant in a car carrier next to her bed to sleep. According to the police report, she said she found the child unresponsive around 6 a.m.
---
You've been lied to New Mexico…
Bail Reform is reckless and dangerous – with zero regard for victims or criminal accountability.
Demand more from our legislators…
---