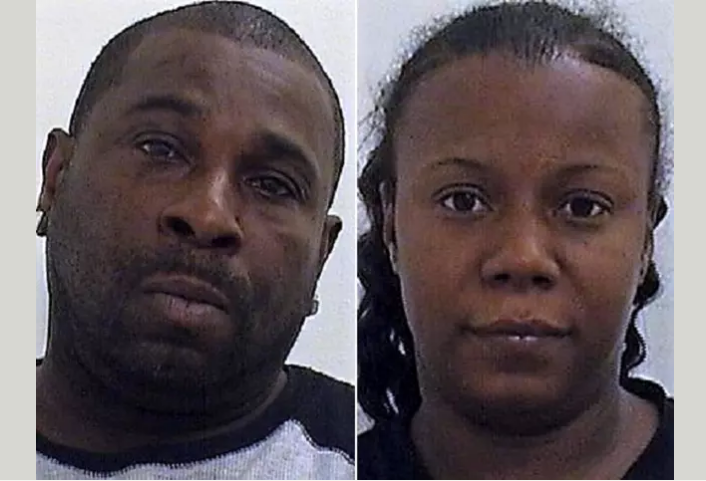 Trayon Kirby, 47, of Norfolk, Va – a convicted felon with an extensive criminal history in New York, Pennsylvania, and Virginia – was arrested during a Mahwah routine traffic stop with a loaded revolver, over 4-ounces of marijuana, and $3,860 in suspected drug money…now FREE TO GO on
"pinky promise"

thanks to NJ Bail Reform.
ZERO Accountability
ZERO Supervision
ZERO Bail…just a "pinky promise" to return
Back to Virginia for Kirby…we hope he wasn't to inconvenienced for having to spend a whole ONE NIGHT in Bergen County jail.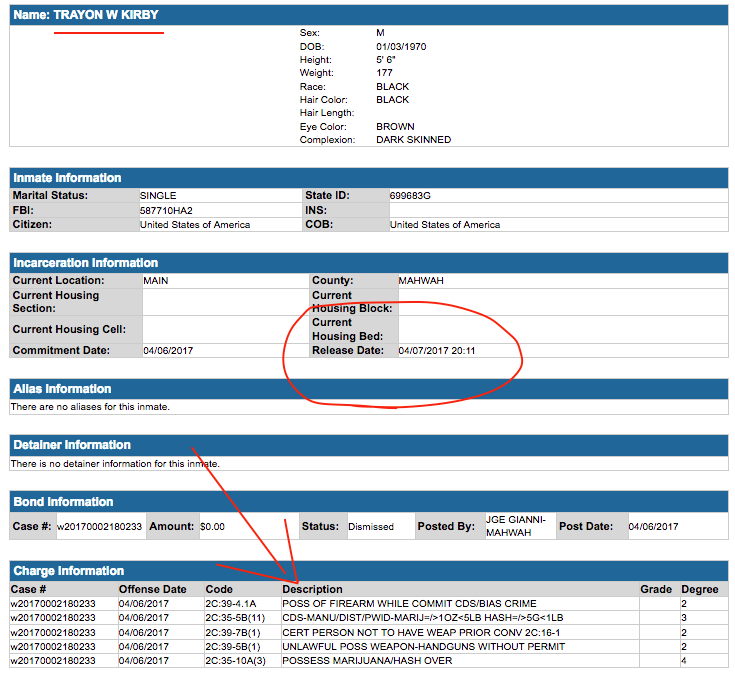 ---
(incident reported by Jerry DeMarco of Daily Voice – Apr 6 2017)
A Virginia ex-con and his companion had a loaded revolver, more than four ounces of pot and $3,860 in suspected drug money in their car when a Mahwah patrol officer stopped them on Route 17 early Thursday, police told Daily Voice.
The incident was yet another in a recent series of weapons discoveries – including of a Mac 11 machine gun and a stolen handgun – underscoring the dangers inherent with motor vehicle stops, Police Chief James N. Batelli said.
After pulling over a southbound Dodge Magnum for several equipment violations, Officer Matthew Buonocore discovered that the driver, 47-year-old Trayon W. Kirby of Norfalk, VA, was wanted on outstanding warrants, Batelli said.
Kirby and his passenger – Shawna Cowell, 34, also of Norfolk – "gave conflicting answers to various questions that were asked," the chief said.
Cowell also told the officer there was a loaded Taurus handgun in a duffel bag, which Batelli said was within reach of both her and Kirby.
K9 Officer Robb Rapp and Remco responded, and the marijuana was discovered, along with the cash, the chief said.
"The origin of ownership of the handgun is being traced through the federal Alcohol, Tobacco and Firearms (ATF) agency," Batelli said.
As a convicted felon – with an extensive criminal background in New York, Pennsylvania and Virginia — Kirby was prohibited from having a gun, he noted.
---
You've been LIED to New Jersey…NJ Bail Reform is RECKLESS, DANGEROUS, and YOU are PAYING for it.
Defendants are presumed innocent until proven guilty in a court of law.
---