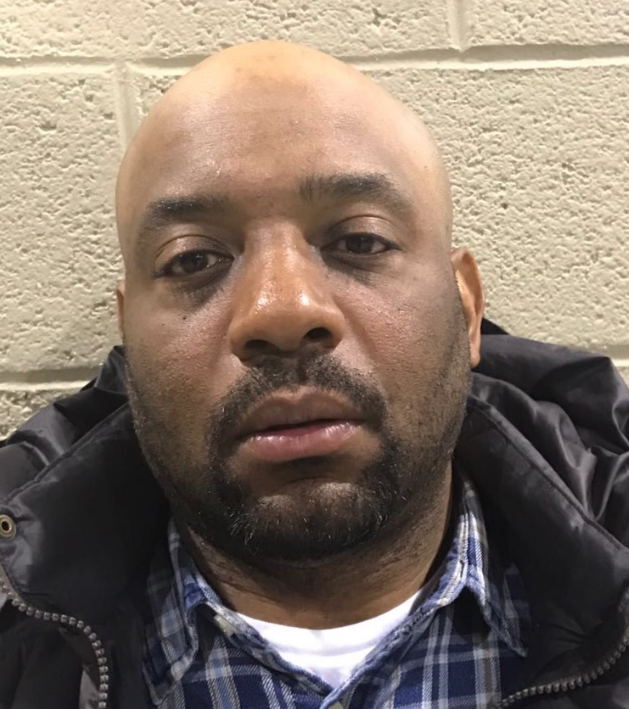 Damon Brown, 44, of Paterson, arrested for dealing prescription pills for cash…now FREE TO GO thanks to the now predictively and careless NJ Bail Reform laws.
Caught red-handed during an drug transaction, Brown was arrested by detectives who pulled his car over after the buy.
ZERO Accountability
ZERO Supervision
ZERO Bail…just a "pinky promise" to return
New Jersey…the Garden State of Unaccountability 
---
(reported by the Paterson Times – Apr 8 2017)
A city man reported by a concerned citizen of dealing drugs from his East 35th Street home was arrested on Friday afternoon, according to Passaic County Sheriff Richard Berdnik.
Damon Brown, 44-year-old, got out of his 491 East 35th Street home at around 4 p.m. holding a prescription pill bottle as detectives watched. He approached a vehicle, handed small items to its occupant in exchange for money.
The vehicle quickly left the area before detectives could conduct a stop. Brown then entered a parked green 2001 Audi and left the area. He was followed and pulled over. Police officer Scott Phillips had his K-9 Justus sniff the exterior of the car. The dog indicated there was drugs in the vehicle.
51 Oxycodone pills was found hidden in the steering wheel column of his car. 230 Clonazepam pills, and 13 grams of cocaine was seized from his residence, authorities said.
Drugs seized from Brown has a $5,000 street value, according to Berdnik.
---
You've been LIED to New Jersey…NJ Bail Reform is RECKLESS, DANGEROUS, and YOU are PAYING for it.
Defendants are presumed innocent until proven guilty in a court of law.
---