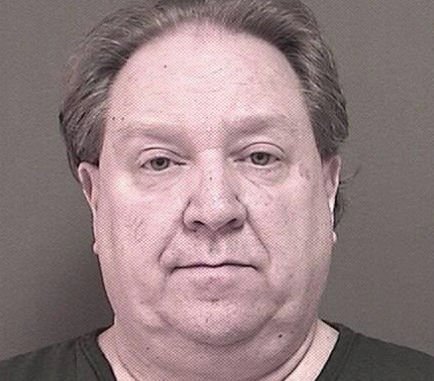 Little Egg Harbor, NJ – A search warrant has led to the arrest of a Little Egg Harbor resident on possession of child pornography.
Peter S. Yeager, 59, of Little Egg Harbor, has been arrested for the possession of images of children engaged in sexual acts after an investigation by the High Tech Crime Unit. Yeager was arrested on February 21, 2018.
The very next day, Yeager was quickly released and FREE TO GO after the Arnold Foundation's "Pretrial Risk Assessment" tool determined he was not a danger to the community or a flight risk and therefore should not be subject to any accountable release – just a "promise" to appear.
The release is just another example of the thousands of unaccountable and FREE TO GO pretrial releases for those criminally charged under the NJ Bail Reform Act.
Demand more accountability for criminal defendants…
---
More "validated pretrial risk assessment" Failures.
New Jersey Bail Reform, Risk Assessments, and Pretrial Release Services…
ZERO Accountability
ZERO Deterrent
ZERO Supervision
ZERO concern for victims
ZERO Bail…just a "pinky promise" to return
Bail Reform – Dangerous, Reckless, and a Taxpayer Burden
---
RELATED:
(Facebook post by the Ocean County Prosecutors Office)
OCPO CYBER NET CONTINUES TO INTERDICT LOCAL CHILD PORNOGRAPHERS #OCPONews #ChildExploitation
Ocean County Prosecutor Joseph D. Coronato and Little Egg Harbor Township Police Chief Richard Buzby announced the arrest of Peter S. Yeager, 59, of Little Egg Harbor. Yeager is charged with 1 count of Possession of Child Pornography. The Ocean County Prosecutor's High Tech Crime Unit (HTCU), U.S. Immigration and Customs Enforcement's Homeland Security Investigations (HSI) and Little Egg Harbor Township Police Department teamed up in this latest proactive operation to stop child exploitation.
The arrest is the result of proactive cyber monitoring by the Ocean County Prosecutor's Office High Tech Crime Unit and several referrals from the National Center for Missing and Exploited Children (NCMEC) into people sharing or downloading images of prepubescent children engaged in sexual acts.
Yesterday morning (2/21), the OCPO HTCU investigation led to the execution of an approved search warrant by the above partnering agencies at 524 Pine Valley Court, Little Egg Harbor. Senior Assistant Prosecutor Kristin Pressman who reviewed the investigative evidence alleging Yeager possessed images of children engaged in sexual acts approved the above charge. Yeager is being held in the Ocean County Jail pending his first appearance.
---

---
You're being lied to…
Unaccountable pretrial release is reckless and dangerous – with zero regard for victims or criminal accountability.
Demand more from our legislators…
---
---