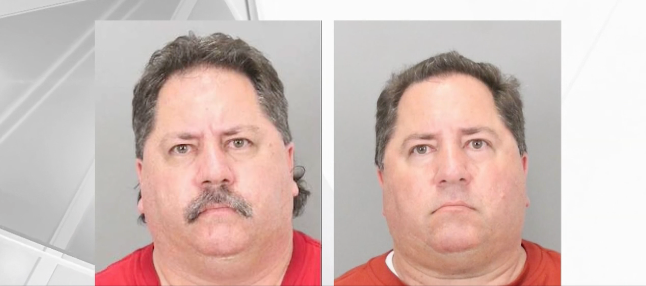 San Jose, CA – Twin brothers, both former San Jose school coaches, have been arrested for possession of child pornography…now FREE TO GO on their own recognizance without having to post bail.
Clifford and Clinton Pappadakis, 47, were arrested following a months-long investigation by authorities which led them to discover dozens of child pornography images at their San Jose homes.
After their arrest, a judge ordered that both be released on their own recognizance despite the possibility of a lengthy prison sentence if convicted – FREE TO GO – without having to post the typical $25,000 bond to assure their appearance in court."
"Predators against children, and then 24 to 72 hours later, they're out on the street?" Kelly said. "We feel hopeless in some cases." – Sgt. Paul Kelly, President of the San Jose Police Officers Association (as reported by NBC10 Bay Area)
With bail legislation pending in California (SB-10: Bail: Pretrial Release), releases such as these will become the norm – unaccountable release under bail reform with jail no longer an added deterrent for crime.
---
Demand more accountability for criminal defendants…
---
California Senate Bill 10 will expand the reckless release of violent and dangerous offenders on nothing more than "promise" to appear…
ZERO Accountability
ZERO Deterrent
ZERO Supervision
ZERO concern for victims
ZERO Bail…just a 

"pinky promise"

 to return
Bail Reform – Dangerous, Reckless, and a Taxpayer Burden
---
RELATED:
(reported by NBC Bay Area – Feb 26, 2018)
---
The San Jose police officers union says its members feel like they're just spinning their wheels out on the streets after twin brothers arrested on child porn charges were released without bail.
Clifford and Clinton Pappadakis, both former coaches at San Jose schools, were released Monday on their own recognizance, police said. The 47-year-old twins were arrested days apart following months-long investigations that led detectives to find them in possession of dozens of child porn images on devices at their San Jose homes.
Bail for child porn allegations typically is $25,000. But a judge ordered the Pappadakis twins released without bail, or on their own recognizance. It's unclear if the ruling is related to bail reform, but the release is angering the cops.
"I cant believe it," said Sgt. Paul Kelly, who represents roughly 1,000 officers as president of the San Jose Police Officers Association. "They should be put back in custody."
---
You're being lied to…
Unaccountable pretrial release is reckless and dangerous – with zero regard for victims or criminal accountability.
Demand more from our legislators…
---
---