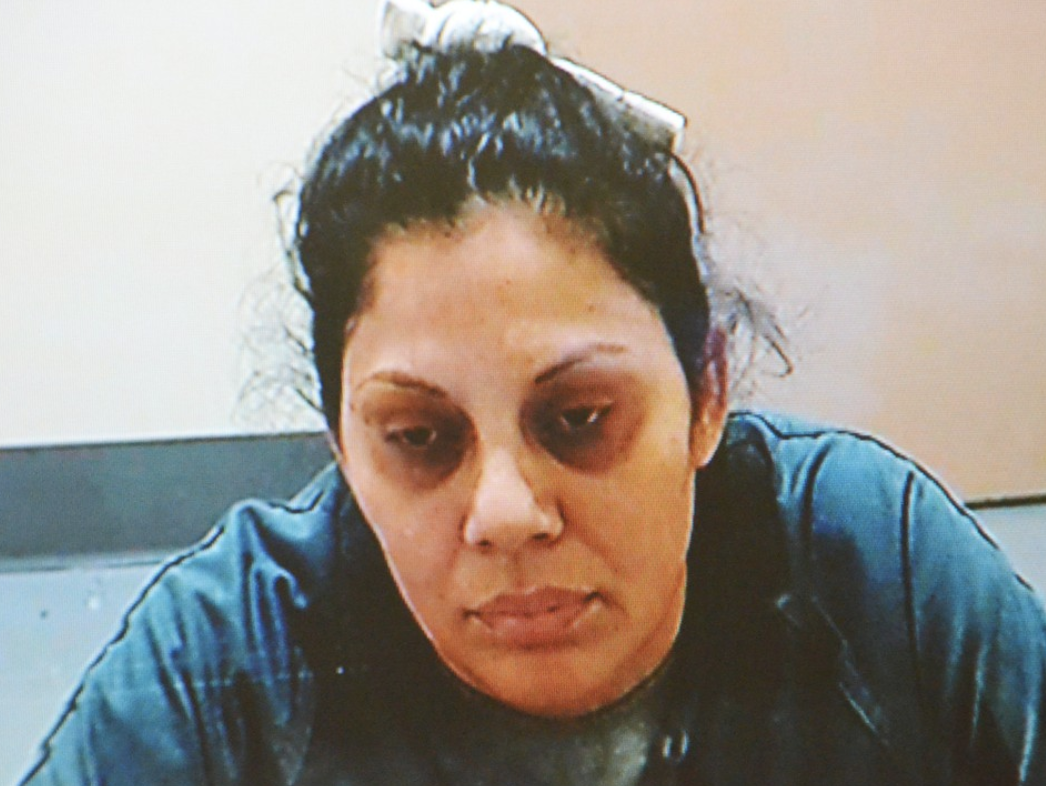 Meylin Rosario, 47, of Jersey City, was charged with aggravated assault relating to an incident in which Rosario scratching a man's arms, chest, stomach, face and "degloving" his scrotum, according to the criminal complaint.
"Degloving" is the act of removal of the skin.
The assault occurred during an argument that escalated into a physical confrontation.
Despite having outstanding warrants, Rosario was released and FREE TO GO under NJ Bail Reform after the Arnold Foundation's "Pretrial Risk Assessment" tool determined that she was not a danger to the community or a flight risk and therefore should not be subject to any accountable release – just a "promise" to appear.
---
More "validated pretrial risk assessment" Failures.
New Jersey Bail Reform, Risk Assessments, and Pretrial Release Services…
ZERO Accountability
ZERO Deterrent
ZERO Supervision
ZERO concern for victims
ZERO Bail…just a "pinky promise" to return
Bail Reform – Dangerous, Reckless, and a Taxpayer Burden
---
[socialpoll id="2465068″]
---
[socialpoll id="2468715″]
---
(reported by NJ.com Oct 25 2017)
A 47-year-old Jersey City woman is accused of assaulting a man she was having drinks with and damaging his genitals on Saturday.
Meylin Rosario, a Virginia Avenue resident, is charged with scratching the man's arms, chest, stomach, face and "degloving" his scrotum, the criminal complaint says.
A degloving injury is one in which a section of skin is completely torn off.
On Saturday, officers were dispatched to a Hague Street address on a report of a dispute and met the victim who said he and Rosario were in the bedroom having a few drinks when they began arguing, the complaint indicates. 
He said the argument escalated into a physical altercation. Police said they found a few drops of blood on the bedroom floor. Rosario was found sitting on an upper-floor staircase and taken into custody, according to the court document.
Rosario was charged with aggravated assault and she made her first appearance on the charge Monday in Criminal Justice Reform Court in Jersey City via video link from Hudson County jail in Kearny.
---
You've been LIED to New Jersey…NJ Bail Reform is RECKLESS, DANGEROUS, and YOU are PAYING for it.
Defendants are presumed innocent until proven guilty in a court of law.
---
https://www.usbailreform.com/trenton-nj-man-charged-vehicular-homicide-free-go-nj-bail-reform/