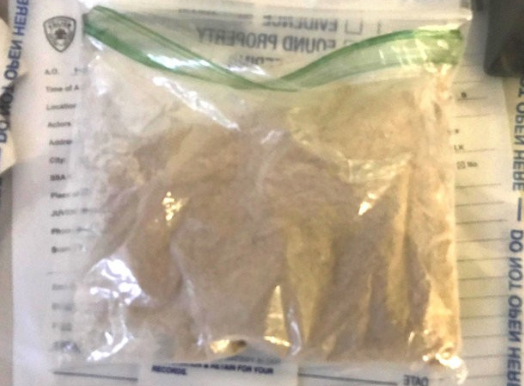 Lamar Proctor, 37, of Roselle, was arrested for possession of 5 ounces of heroin during a routine bag search at the Journal Square PATH station on Sept 15 2017.
After his arrest, Proctor was later released and FREE TO GO after his first appearance under NJ Bail Reform after the Arnold Foundation's "Pretrial Risk Assessment" tool determined that he was not a danger to the community or a flight risk and therefore should not be subject to any accountable release – just a "promise" to appear.
---

---
More "validated pretrial risk assessment" Failures.
New Jersey Bail Reform, Risk Assessments, and Pretrial Release Services…
ZERO Accountability
ZERO Deterrent
ZERO Supervision
ZERO concern for victims
ZERO Bail…just a 

"pinky promise"

 to return
Bail Reform – Dangerous, Reckless, and a Taxpayer Burden
---
RELATED:
(reported by NJ.com – Sept 17 2017)
More than 5 ounces of heroin was found during a bag search at the Journal Square PATH station on Friday, authorities said. 
At about 4 p.m., Port Authority police officers were doing bag checks at the train station when they stopped 37-year-old Lamar Proctor, of Roselle, spokesman Joe Pentangelo said. 
Proctor allegedly told police he was carrying marijuana and PCP-soaked cigarettes in his bag and was placed under arrest, Pentaneglo said. 
When the officers continued to search the bag, they recovered a plastic bag with more than 5 ounces of heroin, the spokesman said. 
Proctor was charged with multiple drug offenses and was brought to the Hudson County jail, Pentangelo. 
---
You've been LIED to New Jersey…NJ Bail Reform is RECKLESS, DANGEROUS, and YOU are PAYING for it.
Defendants are presumed innocent until proven guilty in a court of law.
---
https://www.usbailreform.com/howell-nj-theatre-employee-arrested-2-handguns-grenade-hollow-point-bullets-free-go-nj-bail-reform/