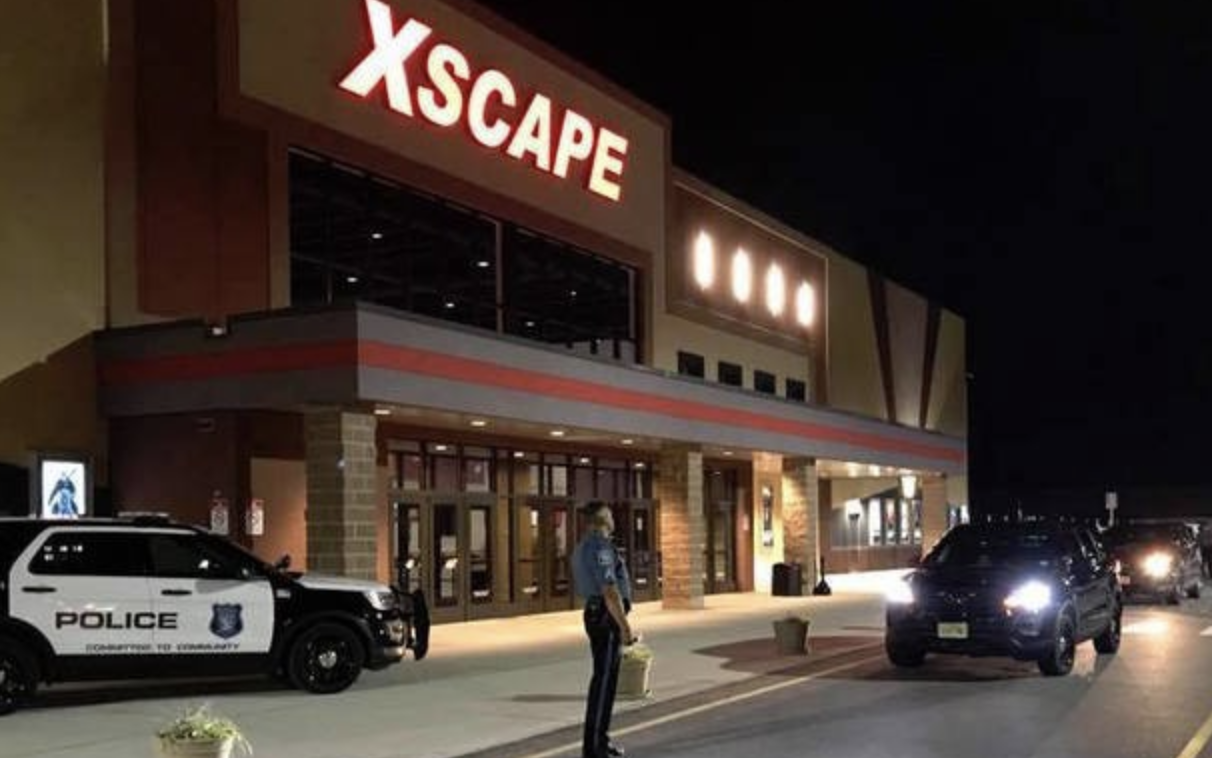 Jacob Cavanaugh, 24, of Manchester, who is an employee of the Xscape movie theatre, was arrested after authorities were alerted of possible guns in Cavanaugh's vehicle.
Authorities who investigated the incident found a bullet proof vest, a grenade, two handguns, and hollow point ammunition.
The theatre was evacuated as a precaution.
After Cavanaugh's first appearance under new criminal justice guidelines, Cavanaugh was released and FREE TO GO under NJ Bail Reform after the Arnold Foundation's "Pretrial Risk Assessment" tool determined that he was not a danger to the community or a flight risk and therefore should not be subject to any accountable release – just a "promise" to appear.
---
More "validated pretrial risk assessment" Failures.
New Jersey Bail Reform, Risk Assessments, and Pretrial Release Services…
ZERO Accountability
ZERO Deterrent
ZERO Supervision
ZERO concern for victims
ZERO Bail…just a 

"pinky promise"

 to return
Bail Reform – Dangerous, Reckless, and a Taxpayer Burden
---

---
RELATED:
The guns and grenade found in a car in the Xscape movie theater parking lot Friday night belong to a 24-year-old theater employee, Howell police said Saturday.
Jacob Cavanaugh, 24, of Manchester, was arrested at 8:20 p.m. by Howell Police and charged with two counts of unlawful possession of a handgun and possession of hollow point ammunition, which were found in his car, police said.
Cavanaugh also has two outstanding warrants related to motor vehicle and drug offenses.
Police do not believe Cavanaugh intended to use the weapons on moviegoers.
Cavanaugh was arrested after officers discovered the guns and ammo in his 2008 Kia Rio, which was parked outside the Route 9 cinema, where he was employed and working at the time of arrest, police said.
Police said an officer had been approached by Xscape's manager, who said he was told by another employee that Cavanaugh had shown him guns in his car earlier in the week.
---
You've been LIED to New Jersey…NJ Bail Reform is RECKLESS, DANGEROUS, and YOU are PAYING for it.
Defendants are presumed innocent until proven guilty in a court of law.
---
https://www.usbailreform.com/newark-nj-man-free-go-feb-agg-assault-weapons-nj-bail-reform-now-charged-double-murder/