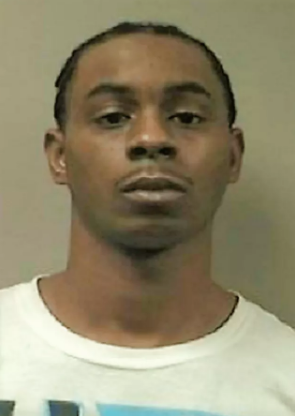 Marlin Turner, 34, of Saratoga County, NY, was arrested during a routine traffic stop when officers found 2 ounces of crack hidden down his pants and over $7,000 of suspected drug proceeds.
Turner, who has a criminal history of involving the distribution of drugs, was later released and FREE TO GO after his first appearance under NJ Bail Reform after the Arnold Foundation's "Pretrial Risk Assessment" tool determined that he was not a danger to the community or a flight risk and therefore should not be subject to any accountable release – just a "promise" to appear.
---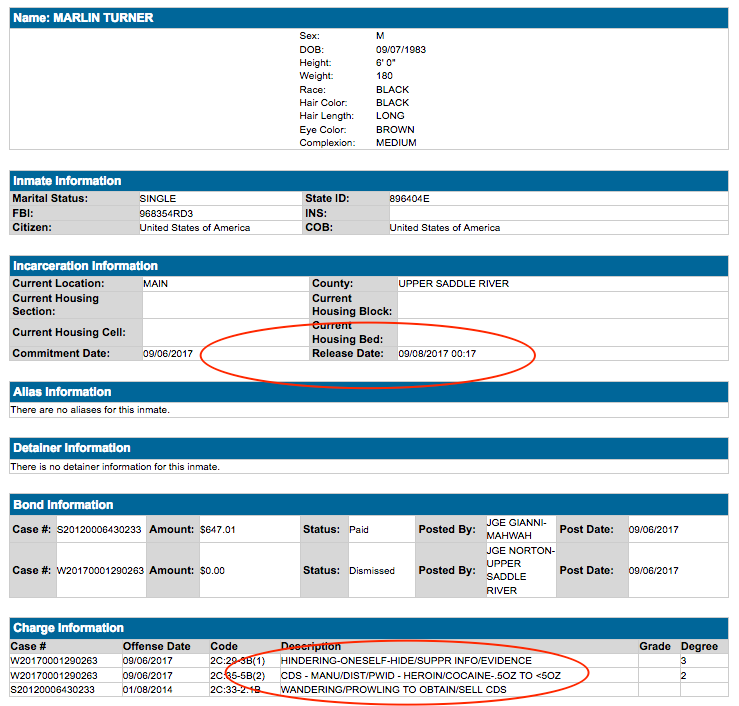 ---
More "validated pretrial risk assessment" Failures.
New Jersey Bail Reform, Risk Assessments, and Pretrial Release Services…
ZERO Accountability
ZERO Deterrent
ZERO Supervision
ZERO concern for victims
ZERO Bail…just a 

"pinky promise"

 to return
Bail Reform – Dangerous, Reckless, and a Taxpayer Burden
---
RELATED:
(reported by Jerry DeMarco of the Daily Voice – Sept 7 2017)
A driver was spending his birthday behind bars after an Upper Saddle River police officer found two ounces of crack stuffed down his pants and $7,000 in suspected drug proceeds in his car, authorities said Thursday.
Officer Kevin McWilliams pulled the car over on northbound Route 17 for several violations at 1:30 p.m. Wednesday, Detective Lt. Edward Kane said.
The driver, Marlin Turner of Saratoga County, NY, had a criminal history involving drugs, records show.
Four years ago, he was arrested in Saratoga Springs by authorities who said he and an accomplice were selling thousands of dollars of cocaine, heroin and prescription drugs a week.
---
You've been LIED to New Jersey…NJ Bail Reform is RECKLESS, DANGEROUS, and YOU are PAYING for it.
Defendants are presumed innocent until proven guilty in a court of law.
---