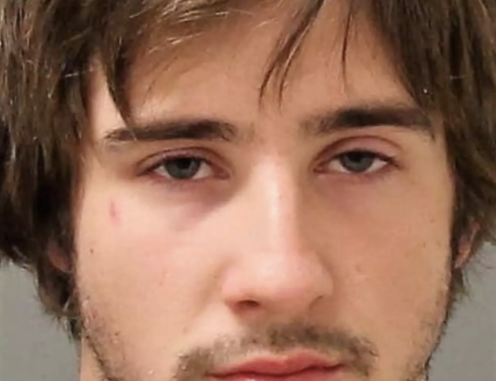 Maywood, NJ – A drunk driver crashed leaving his passenger in critical condition – now he's back home for "happy hour" unaccountable thanks to NJ Bail Reform.
Benjamin Scarpulla, 21, crashed his hatchback into a tree in the early morning hours of Wednesday leaving his passenger in critical condition. Scarpulla was charged with DWI and assault by auto.
Scarpulla was later released and FREE TO GO after the Arnold Foundation's "Pretrial Risk Assessment" tool determined he was not a danger to the community or a flight risk and therefore should not be subject to any accountable release – just a "promise" to appear.
Demand more accountability for criminal defendants…
---
More "validated pretrial risk assessment" Failures.
New Jersey Bail Reform, Risk Assessments, and Pretrial Release Services…
ZERO Accountability
ZERO Deterrent
ZERO Supervision
ZERO concern for victims
ZERO Bail…just a "pinky promise" to return
Bail Reform – Dangerous, Reckless, and a Taxpayer Burden
---
RELATED:
(reported by Jerry DeMarco of the Daily Voice – Jan 3 2017)
A Maywood welder who crashed his hatchback into two utility poles and a tree before dawn Wednesday, leaving his passenger near death, was charged with assault by auto and DWI, authorities said.
The crash occurred exactly a year to the day that 21-year-old Benjamin Scarpulla lost his mother, Deirdre Scarpulla, 47, to cancer.
Scarpulla was released to a responsible adult pending a Jan. 12 first appearance in Central Judicial Municipal Court, Bergen County Prosecutor Gurbir S. Grewal said.
The crash occurred just after 2:30 a.m. Wednesday at the intersection of Maywood and Lenox avenues, when Scarpulla's 2009 Toyota Yaris hit the first utility pole, then a tree, then the other pole, responders said.
EMTs got there almost instantly and quickly got Scarpulla — who had to be removed from the vehicle — and his older male passenger to Hackensack University Medical Center, they said.
The passenger remained there in critical condition, Grewal said. Scarpulla was released.
---
You're being lied to…
Unaccountable pretrial release is reckless and dangerous – with zero regard for victims or criminal accountability.
Demand more from our legislators…
---
---