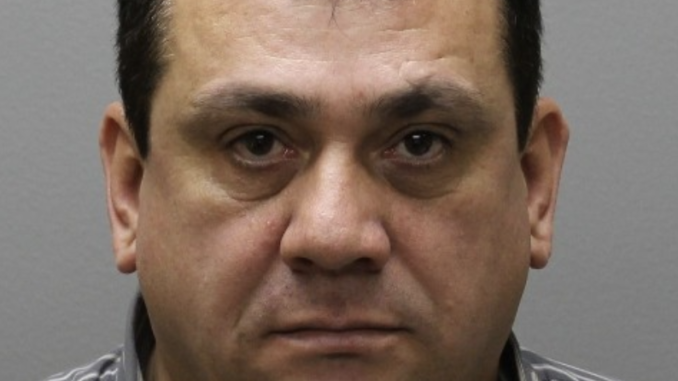 Roselle Park, NJ – A substitute teacher who has worked in Elizabeth public schools has been charged with criminal sexual contact with a student he was tutoring at his home.
Nestor Saavedra, 49, was tutoring the student at his hime in Roselle Park when it is alleged that Saavedra inappropriately touched a student.
Now facing 3-5 years in prison for the offense, Saavedra was arrested and quickly released and FREE TO GO after the Arnold Foundation's "Pretrial Risk Assessment" tool determined he was not a danger to the community or a flight risk and therefore should not be subject to any accountable release – just a "promise" to appear.
Demand more accountability for criminal defendants…
---
More "validated pretrial risk assessment" Failures.
New Jersey Bail Reform, Risk Assessments, and Pretrial Release Services…
ZERO Accountability
ZERO Deterrent
ZERO Supervision
ZERO concern for victims
ZERO Bail…just a "pinky promise" to return
Bail Reform – Dangerous, Reckless, and a Taxpayer Burden
---
RELATED:
(reported by NJ.com Nov 17 2017)
A substitute teacher who has worked in Elizabeth public schools and is a private tutor, has been charged with inappropriately touching a student, according to the Union County Prosecutor's Office.
Nestor Saavedra, 49, tutored the student in his home in Roselle Park where the sexual contact occurred, a statement from the prosecutor's office said.
Police arrested Saavedra Thursday evening. He is facing third-degree charges for endangering the welfare of a child and fourth degree charges for criminal sexual contact.
---
You're being lied to…
Unaccountable pretrial release is reckless and dangerous – with zero regard for victims or criminal accountability.
Demand more from our legislators…
---
---