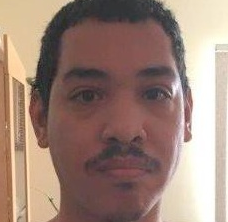 N.Y. man FREE TO GO after being arrested for receiving sexually explicit images from girl, 8
ZERO Accountability
ZERO Bail…just a "pinky promise" to return
FREE TO GO – RELEASED 2/27/17
__________
FRANKLIN – A Bronx, N.Y man has been arrested and charged with receiving sexually explicit images from an 8-year-old girl via a website, Somerset County Prosecutor Michael H. Robertson announced in a news release Monday.
Efrain A. Martinez, 31, has been charged with first-degree manufacturing child pornography, third-degree possession of child pornography and third-degree endangering the welfare of a child.
Somerset County authorities will seek to extradite Martinez to New Jersey, the release stated.
On Jan. 21, police received a report that an 8-year-old child was having sexually explicit communications with Martinez, according to the release. An investigation by the Somerset County Prosecutor's Office Computer Crimes Unit revealed that Martinez had allegedly directed the child to photograph herself while naked and to transmit the digital images through an instant messaging application, the release said.
On Feb. 10, at approximately 6:00 a.m., detectives from the New York City Police Department and the Bronx District Computer Crimes Unit executed a search warrant at Martinez's residence, the release said. Detectives from the Somerset County Prosecutor's Office and Franklin Township Police were also on the scene.
Martinez's smartphone was seized during the search and he was arrested without incident, authorities said.
N.Y. man arrested for receiving sexually explicit images from girl, 8
__________
You've been LIED to New Jersey…NJ Bail Reform is RECKLESS, DANGEROUS, and YOU are PAYING for it.
* All Defendants confirmed released by court or own recognizance *