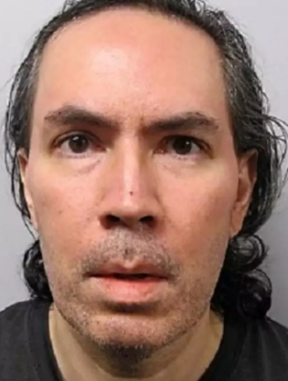 South Dakota man cruises out of New Jersey on handgun and laundering charges thanks to NJ Bail Reform.
Paul Myers, 49, of Box Elder, was arrested during a traffic stop when officers found he was carrying a handgun and $21,614 – which later led to charges of possession of a handgun and money laundering.
Myers was released and FREE TO GO under NJ Bail Reform after the Arnold Foundation's "Pretrial Risk Assessment" tool determined he was not a danger to the community or a flight risk and therefore should not be subject to any accountable release – just a "promise" to appear.
---
More "validated pretrial risk assessment" Failures.
New Jersey Bail Reform, Risk Assessments, and Pretrial Release Services…
ZERO Accountability
ZERO Deterrent
ZERO Supervision
ZERO concern for victims
ZERO Bail…just a "pinky promise" to return
Bail Reform – Dangerous, Reckless, and a Taxpayer Burden
---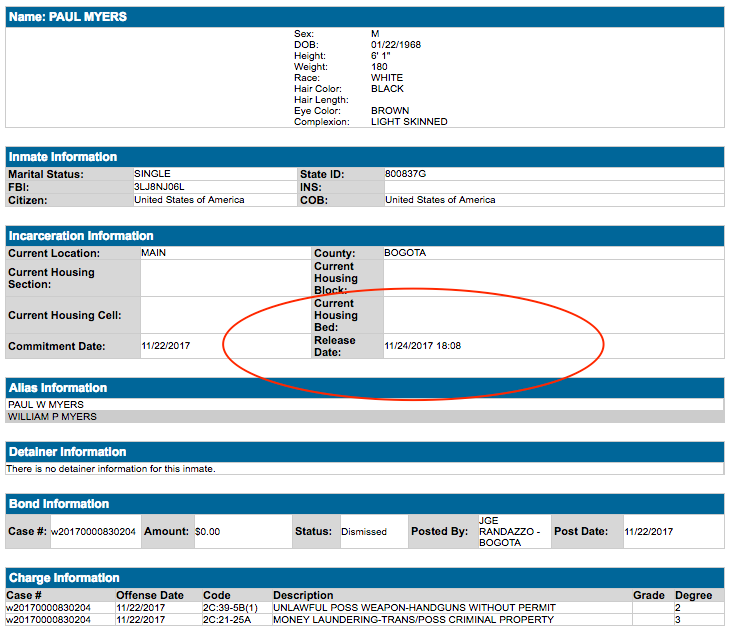 ---
[socialpoll id="2474525″]
---
Related:
(reported by Jerry DeMarco of the Daily Voice – Nov 22, 2017)
A South Dakota man was carrying a handgun and $21,614 in ill-gotten gains when Bogota police they stopped him Wednesday afternoon on Route 80, authorities said.
Paul Myers, 49, of Box Elder was ordered held in the Bergen County Jail pending a detention hearing on weapons possession and money laundering charges after the 10:50 a.m. stop on the westbound highway, Capt. James Sepp said.
Officers found a .40-caliber Heckler & Koch pistol under the front seat, Sepp said.
---
[socialpoll id="2465068″]