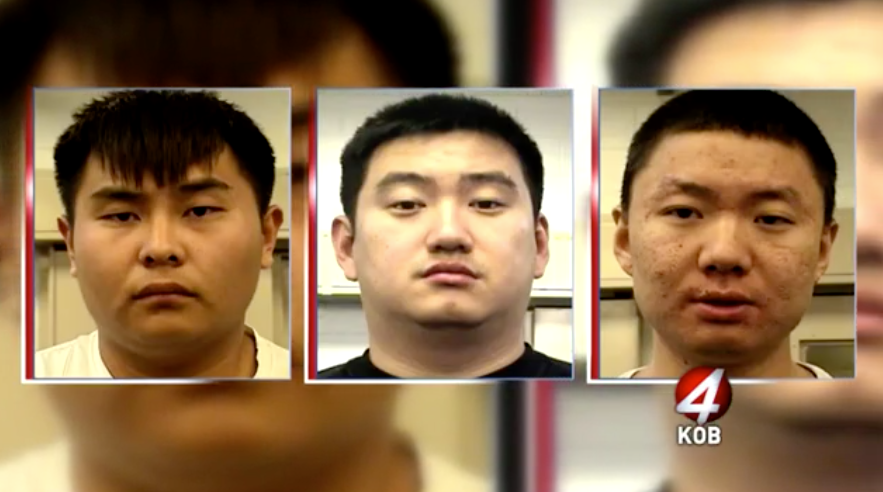 Using the "find my friend" app on her smartphone, a mother found her daughter in the back of a van – crying, shivering, and naked from the waist down after the victim was allegedly kidnapped and raped by three men.
Zhenxing Li, Xinquan Zhou, and Zhuxuan Dong were all charged with criminal sexual penetration, 1st degree kidnapping, and conspiracy to commit criminal sexual penetration.
The victims mother, upon arriving at her daughters location, saw a man get out of the drivers side of a parked van, naked from the waist down carrying his clothes, and then came back a few minutes later clothed.
When she approached the van and discovered her daughter in the back of the van assaulted and barely conscious – with all the seats folded down – she told the men she was with the police and to put their hands on the vehicle.
After the mother alerted 911, all three suspects were arrested by police a short time later. An investigation ensued and the victim was later examined.
A motion for preventative detention was filed by the prosecution, however, those motions were denied and Li, Zhou, and Dong were all later released and FREE TO GO under NM Bail Reform after the Arnold Foundation's "Pretrial Risk Assessment" tool determined that they were not a danger to the community or a flight risk and therefore should not be subject to any accountable release – just a "promise" to appear.
The release is the result of newly enacted Supreme Court guidelines orchestrated by Chief Justice Daniels that virtually eliminates accountable pretrial release and bail.
---
New Mexico Bail Reform, Risk Assessments, and Pretrial Services
ZERO Accountability
ZERO Deterrent
ZERO Supervision
ZERO concern for victims
ZERO Bail…just a 

"pinky promise"

 to return
Bail Reform – Dangerous, Reckless, and a Taxpayer Burden
---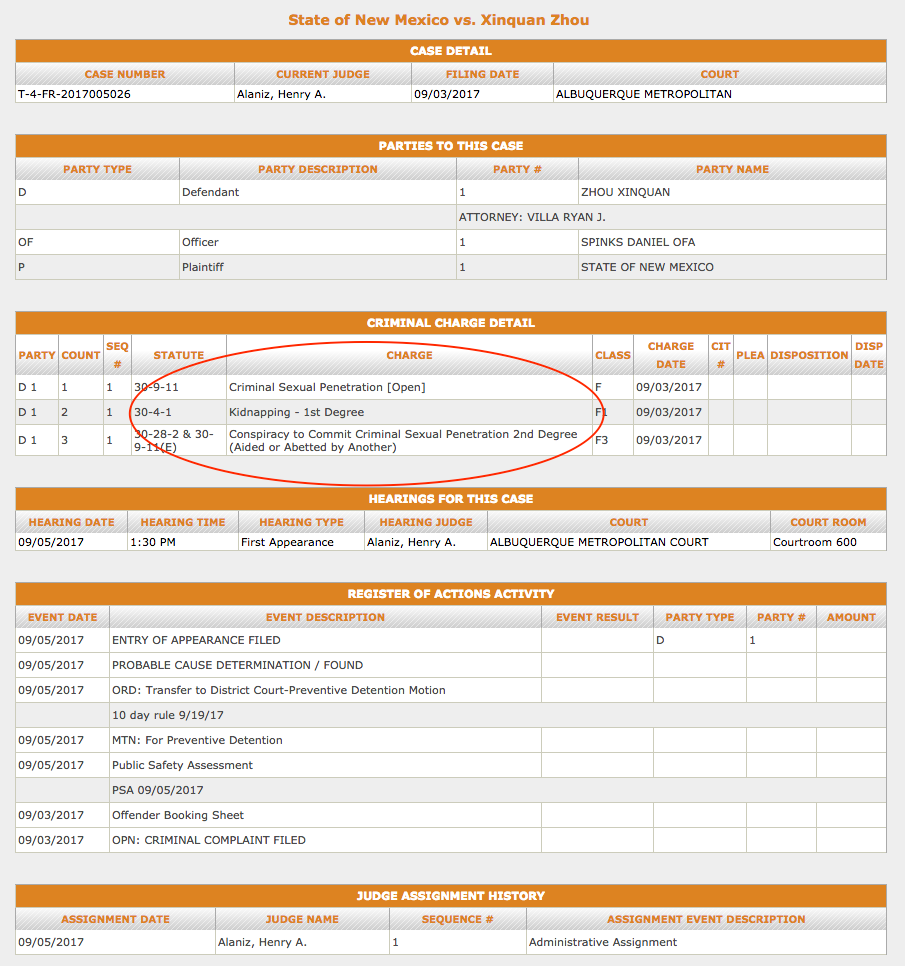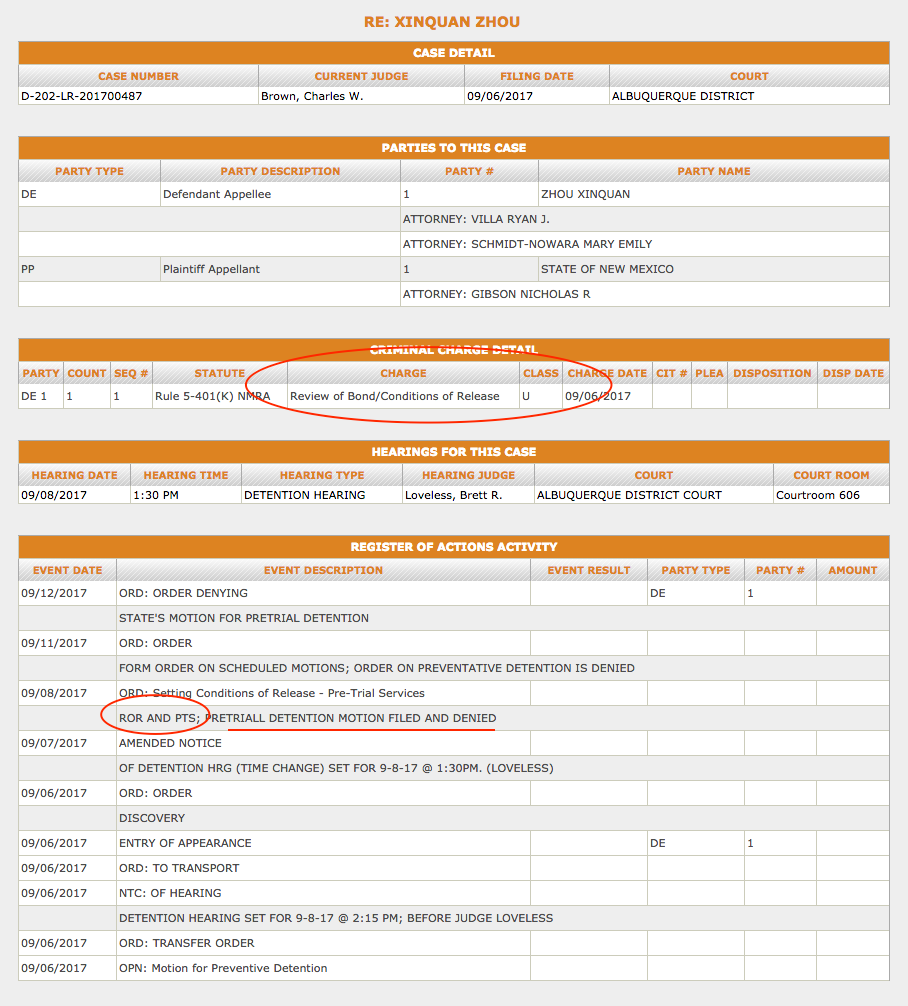 ---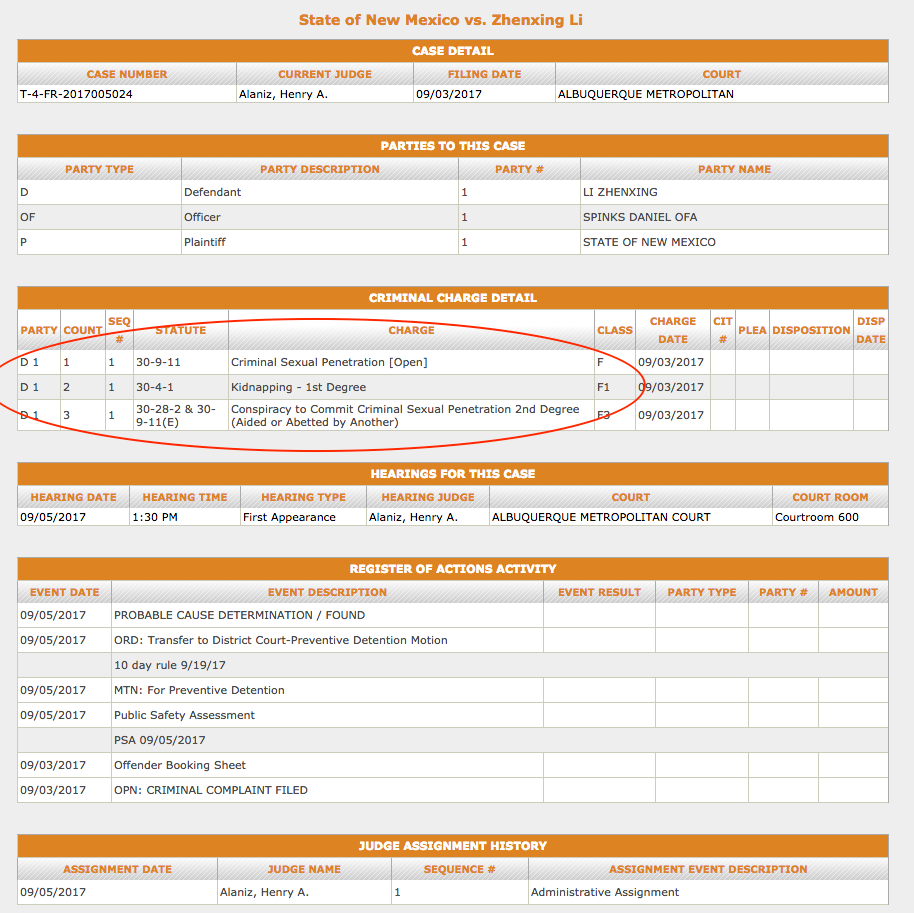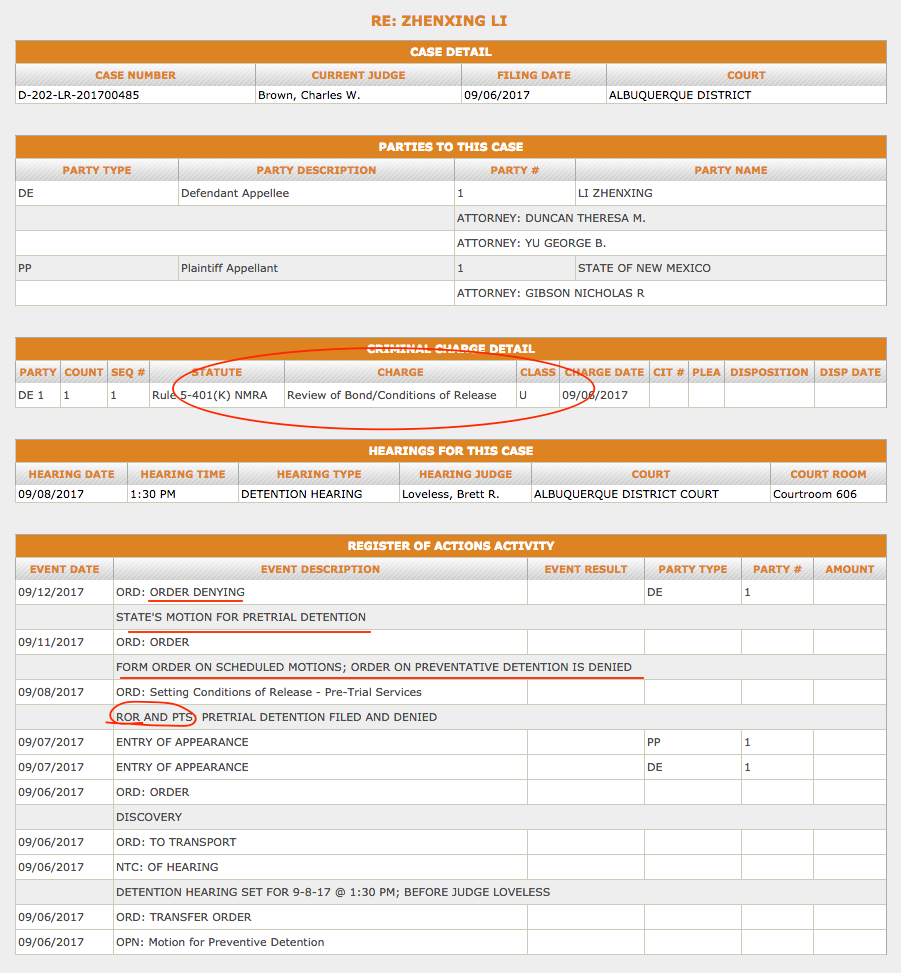 ---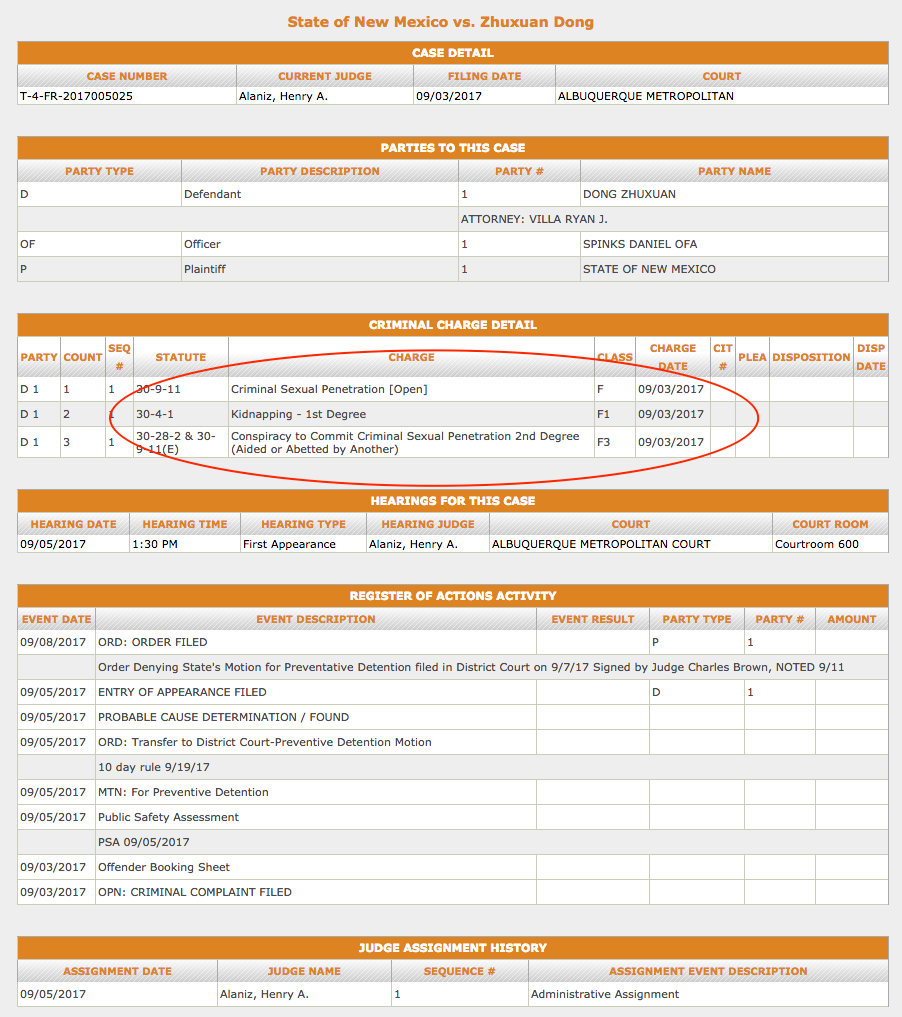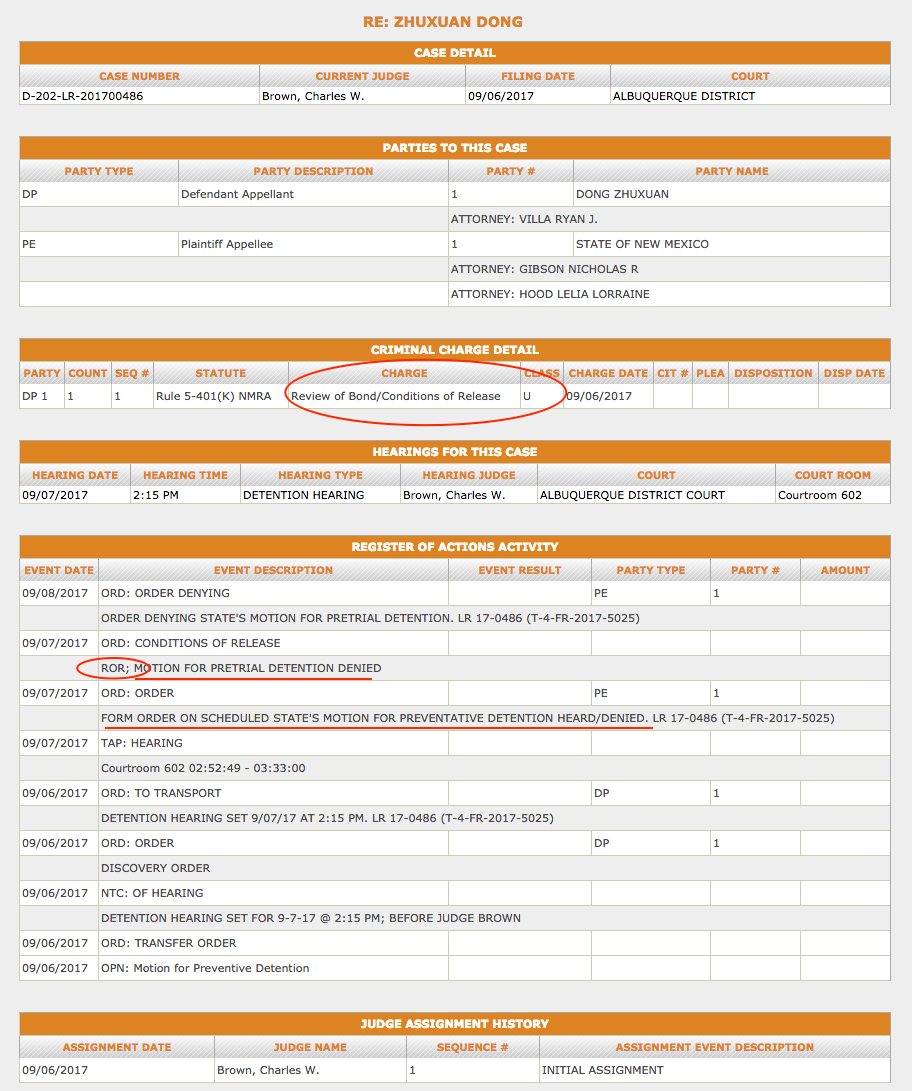 ---
RELATED:
(reported by KOB4 – September 3 2017)
A sex crimes detective at the Albuquerque Police Department got a call about a possible rape incident at Mariposa Park early Sunday morning in northwest Albuquerque.
Court documents state "the caller's daughter was being held against her will in a vehicle at this location" by three men and that her daughter "was crying and naked" in the car.
Police identified the suspects as Zhenxing Li, Xinquan Zhou and Zhuxuan Dong, who's also known as Carter.
Police say they found the victim in the back of a large SUV parked in the lot. "All of the seats….were folded down" and the victim was "mostly unconscious and she was shivering, according to court documents. Police also say she "was naked from the waist down."
Court documents state the victim's mother told police she was concerned her daughter wasn't home and "used the Find My Friend app on her smart phone" to track her and saw she was at Mariposa Park.
The mother says she called 911 after finding her daughter "confused about where she was…. dazed."
Court documents also state the mother saw a man get "out of the driver's side…. (naked) from the waist down…carrying clothes with him" and came back "a few minutes later dressed."
That's when the mother approached the men.
She reportedly said "she was with the police department and to put their hands" on the car.
Police say the victim was examined and said she sometimes works at TD's Show Club to pay for her car and had met them before.
She told police they have "always been nice to her" and only knew Carter's name.
Court documents state she thought the men were going to another adult club, but instead she "ended up in a hotel room." Then, when she told Carter she wanted to go home, she said she ended up parked somewhere dark in another car where she "was in and out of consciousness" while the three men raped her.
---
You've been LIED to New Mexico…NM Bail Reform is RECKLESS, DANGEROUS, and YOU are PAYING for it.
Defendants are presumed innocent until proven guilty in a court of law.
---