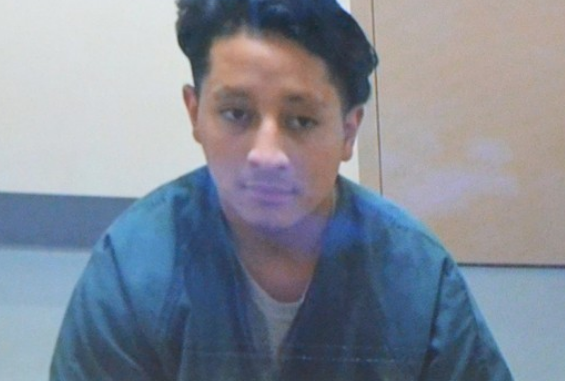 A Virginia man has been arrested in connection with the alleged sexual assault of a 13-year-old girl in North Jersey 2 years ago – now released on nothing more than a "pinky promise" under NJ Bail Reform guidelines.
Roly O. Garcia-Reyes, 25, a non US Citizen living in Virginia, was charged with sexually assaulting a 13-year-old girl he met on social media 2 years ago. Garcia-Reyes was also charged with endangering the welfare of a minor.
According to the complaint, the two had met on the social media site Tango. On April 20, 2016, after the girl did not come home from school, it was discovered during an investigation that the two had sex at a hotel in North Bergen.
The investigation led to the arrest of Garcia-Reyes in Prince William County, Virginia – two years later.
During his first appearance, Garcia-Reyes was released and FREE TO GO under NJ Bail Reform after the Arnold Foundation's "Pretrial Risk Assessment" tool determined he was not a danger to the community or a flight risk and therefore should not be subject to any accountable release – just a "promise" to appear.
The release is yet another example of the thousands of unaccountable and FREE TO GO pretrial releases of those criminally charged under the NJ Bail Reform Act.
Demand more accountability for criminal defendants…
---
More "validated pretrial risk assessment" Failures.
New Jersey Bail Reform, Risk Assessments, and Pretrial Release Services…
ZERO Accountability
ZERO Deterrent
ZERO Supervision
ZERO concern for victims
ZERO Bail…just a "pinky promise" to return
Bail Reform – Dangerous, Reckless, and a Taxpayer Burden
---
RELATED:
(reported by NJ.com – Apr 25 2018)
A 25-year-old Virginia man has been arrested two years after he allegedly sexually assaulted a 13-year-old girl in North Bergen after the pair met through social media.
Roly O. Garcia-Reyes, made his first court appearance Friday on the charges that include endangering the welfare of a child, the criminal complaint says.
Authorities say the girl did not come home after school on April 20, 2016 and when she was found, she told them she had consensual sex with a man she knew as Ricky Garcia at an unknown hotel, according to a criminal complaint charging Garcia-Reyes.
The two had met on Tango, a social media video, voice, and chat app, according to the court document.
---
You're being lied to…
Unaccountable pretrial release is reckless and dangerous – with zero regard for victims or criminal accountability.
Demand more from our legislators…
---
---