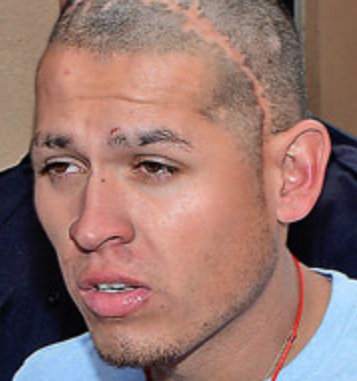 New Mexico – An Albuquerque man, released under NM Bail Reform 4 times this year alone, is charged with the violent rape of a 59-year-old woman just days after his most recent release.
Charles Taylor, 22, of Albuquerque, was charged in April for auto-theft, his third arrest in 2018, and was released and FREE TO GO under NM Bail Reform. Days later, investigators say Taylor kicked in a woman's door in broad daylight – then beat and tied up the woman before raping her at a southeast Albuquerque apartment complex.
The revolving door of bail reform is all to familiar to Taylor. Just this year, Taylor has been the recipient of multiple releases under New Mexico Bail Reform after the Arnold Foundation's "Pretrial Risk Assessment" tool determined that he was not a danger to the community or a flight risk and therefore should not be subject to any accountable release – just a "promise" to appear.
Another piece of Taylor's history that did not show up on the assessment tool was the fact that Taylor had been placed in pretrial services multiple times since his Jan. 31 arrest. In each instance, he failed to meet the conditions, was rearrested, only to be released again. – Albuquerque Journal
Timeline for Taylor (according to the Albuquerque Journal):
Jan. 31: Charles Taylor is booked into jail for receiving stolen motor vehicles in a case in which he allegedly broke into a home, threatened the owner with a knife and stole his truck.
Feb. 1: He appears in Metro Court and is released into pretrial services.
Feb. 9: A warrant is issued for his arrest after he violates his pretrial conditions.
Feb. 21: He is arrested and booked again into jail.
Feb. 23: He is released again into pretrial services.
Feb. 27: A warrant is again issued because he fails to report to pretrial services.
March 2: He is again arrested and booked into jail.
March 6: He is released again.
March 16: The stolen vehicle criminal complaint is dismissed without prejudice, meaning the charges can be refiled, because the state was unable to proceed pursuant to the 10-day rule.
April 4: Taylor is arrested after police say he is caught with a stolen car in a mobile home park parking lot.
April 5: Charges in that case are filed in state District Court.
April 10: A preventative detention hearing is held in that case, and he is released to pretrial services.
April 18: Charges including aggravated burglary are filed in District Court in the Jan. 31 case. On the same day, a woman is attacked and raped in her apartment.
April 19: Taylor is arrested in the rape case.
The releases are the result of newly enacted Supreme Court guidelines orchestrated by Chief Justice Daniels that virtually eliminates accountable pretrial release and bail.
---
New Mexico Bail Reform, Risk Assessments, and Pretrial Services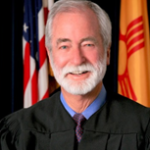 ZERO Accountability
ZERO Deterrent
ZERO Supervision
ZERO concern for victims
ZERO Bail…just a 

"pinky promise"

 to return
Bail Reform – Dangerous, Reckless, and a Taxpayer Burden
---
RELATED:
(reported by the Albuquerque Journal – Apr 24 2018)
When the District Attorney's Office earlier this month asked for a 22-year-old man facing auto-theft charges to be held in jail until trial, a judge denied the motion, determining he was not a danger to the community.
But a little over a week later, police say Charles Taylor kicked in a woman's door in broad daylight before beating her, tying her up and raping her at a southeast Albuquerque apartment complex.
Taylor's defense attorney says the judge made the right decision to release him, while the 2nd Judicial District Attorney Raúl Torrez called the case another example of a "fundamental disagreement" about who qualifies as "dangerous" and should be held until trial.
When Taylor stood before state District Judge Charles Brown on April 10, he was facing charges of receiving and transferring a motor vehicle and, on the public safety assessment, was recommended for release to pretrial services with maximum supervision meaning drug and alcohol testing by request and avoiding all contact with witnesses or offenders. Brown also authorized the use of GPS tracking but it was not utilized by pre-trial services.
District Court spokesman Sidney Hill said Taylor's attorney argued against preventative detention because prosecutor Richard Reed had not presented evidence pointing to Taylor being dangerous.
"When asked by the judge if he wanted to respond to that argument, the (prosecutor) said he had no further arguments to make," Hill said in a statement emailed to the Journal in response to questions about the case.
According to court documents, Taylor had previously been charged with receiving stolen vehicles. In that criminal complaint, police say he broke into a home on Jan. 31, threatened the homeowner with a knife and then stole the victim's truck.
---
---
You've been lied to New Mexico…
Bail Reform is reckless and dangerous – with zero regard for victims or criminal accountability.
Demand more from our legislators…
---