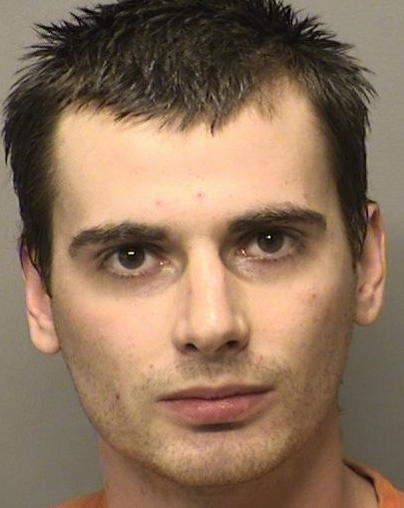 Phillip Kress, 29, of South Haven, was found guilty of one felony count of child molestation Wednesday – after Kress cut off his pretrial services ankle monitor the day prior.
Kress was wearing an ankle monitor as part of his pretrial release. Kress has now fled and police are searching for him.
Police believe Kress cut the monitor off the day before he was due in court – and later found the device in South Holland, Illinois.
---
Another "validated pretrial risk assessment" Failure.
Bail Reform, Risk Assessments, and Pretrial Services…
ZERO Accountability
ZERO Deterrent
ZERO Supervision
Just a 

"pinky promise"

 to return
Dangerous, Reckless, and a Taxpayer Burden
---
RELATED:
A petition has been filed to revoke the pretrial release of a 29-year-old South Haven man who disappeared midway through his child molestation trial this week.
Phillip Kress allegedly took off the GPS ankle monitor he was wearing as part of his pretrial release, according to Jennifer York, interim chief adult probation officer for Porter County.
The device was found in South Holland, Illinois, according to a court official.
No hearing has been scheduled on the petition filed by the adult probation department, but Kress is scheduled to be sentenced Nov. 17 before Senior Judge Thomas Webber.
Kress was found guilty Wednesday on a felony count of child molesting, despite walking away from his trial.
---
https://www.usbailreform.com/morris-county-nj-new-york-man-now-fugitive-cutting-off-bail-reform-ankle-monitor-pretrial-release-charges-dropping-baby/