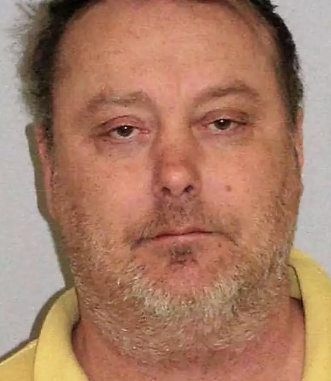 A plumber was arrested for stealing vodka from a store and was quickly released under NJ Bail Reform – only to be arrested 45 minutes later for the same charge.
Irme Gazso, 44, of Waldwick, was arrested after a store employee told authorities that Gazso had walked out of the store with strawberry lemonade vodka and a can of coke under his jacket.
Gazso was arrested and then subsequently released and FREE TO GO under NJ Bail Reform after the Arnold Foundation's "Pretrial Risk Assessment" tool determined he was not a danger to the community or a flight risk and therefore should not be subject to any accountable release – just a "promise" to appear.
45 minutes later, Gazso struck again after he allegedly snatched a bottle of rum from the Allendale Wine Shop.
Once again, Gaszo was released under NJ Bail Reform. This time, Gazso received a courtesy ride from police who dropped him off at home.
The release is yet another example of the thousands of unaccountable and FREE TO GO pretrial releases of those criminally charged under the NJ Bail Reform Act.
Demand more accountability for criminal defendants…
---
More "validated pretrial risk assessment" Failures.
New Jersey Bail Reform, Risk Assessments, and Pretrial Release Services…
ZERO Accountability
ZERO Deterrent
ZERO Supervision
ZERO concern for victims
ZERO Bail…just a "pinky promise" to return
Bail Reform – Dangerous, Reckless, and a Taxpayer Burden
---
RELATED:
(reported by Jerry DeMarco of the Daily Voice – Mar 29 2018)
Barely 45 minutes after being released from custody for shoplifting a bottle of vodka from one store in Allendale, a plumber from Waldwick swiped a bottle of rum from another, said police who arrested him a second time.
Irme Gazso, 44, was picked up just before 3 p.m. last Thursday after an employee at the Rite Aid on Wes Allendale Avenue said he walked out with the strawberry lemonade vodka and a can of Coke under his jacket, Police Chief George Scherb said.
After they processed and released him from headquarters on shoplifting charges, Gazso snatched a bottle of rum from Allendale Wine Shoppe – just up the street from the Rite Aid, Scherb said.
---
You're being lied to…
Unaccountable pretrial release is reckless and dangerous – with zero regard for victims or criminal accountability.
Demand more from our legislators…
---
---