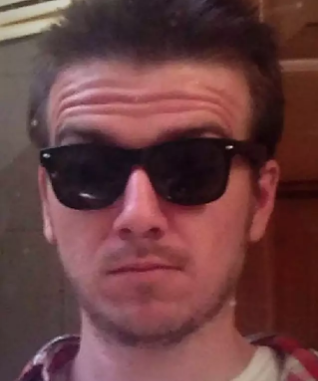 Wyckoff, NJ – Repeat offender with multiple arrests and releases under NJ Bail Reform FREE AGAIN after being stopped for speeding and possession of crack cocaine.
Jaime D. Bauer, 29, of Wyckoff, was arrested for the fourth time since bail reform began in January of 2017…this time while speeding on Route 208 in possession of crack cocaine.
Once again, Bauer was released and FREE TO GO after the Arnold Foundation's "Pretrial Risk Assessment" tool determined he was not a danger to the community or a flight risk and therefore should not be subject to any accountable release – just a "promise" to appear.
The release is just one more example of the thousands of unaccountable and reckless pretrial releases for those criminally charged under the NJ Bail Reform Act.
---
Demand more accountability for criminal defendants…
---
More "validated pretrial risk assessment" Failures.
New Jersey Bail Reform, Risk Assessments, and Pretrial Release Services…
ZERO Accountability
ZERO Deterrent
ZERO Supervision
ZERO concern for victims
ZERO Bail…just a "pinky promise" to return
Bail Reform – Dangerous, Reckless, and a Taxpayer Burden
---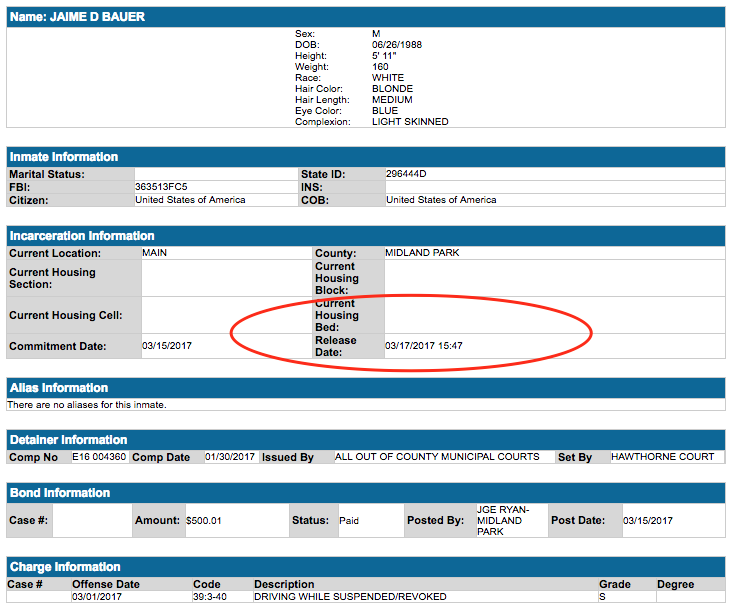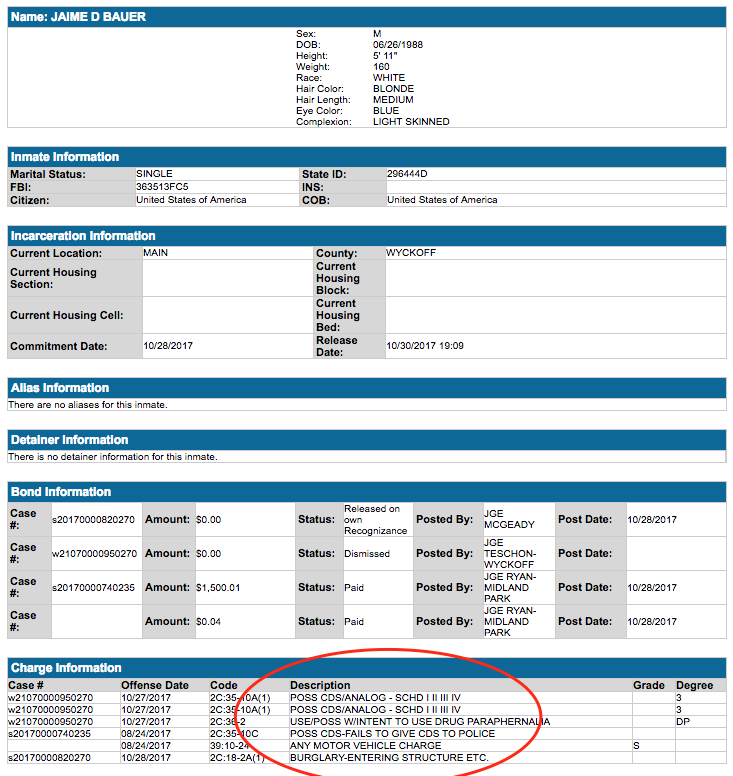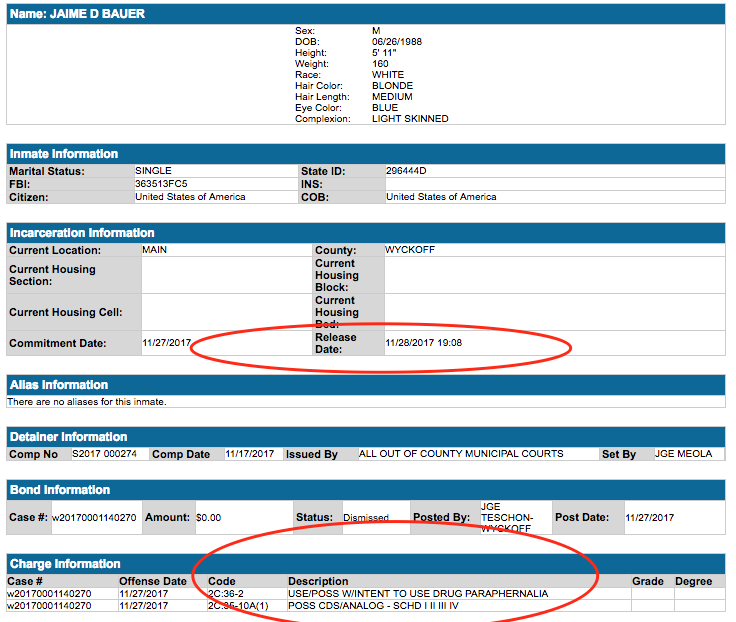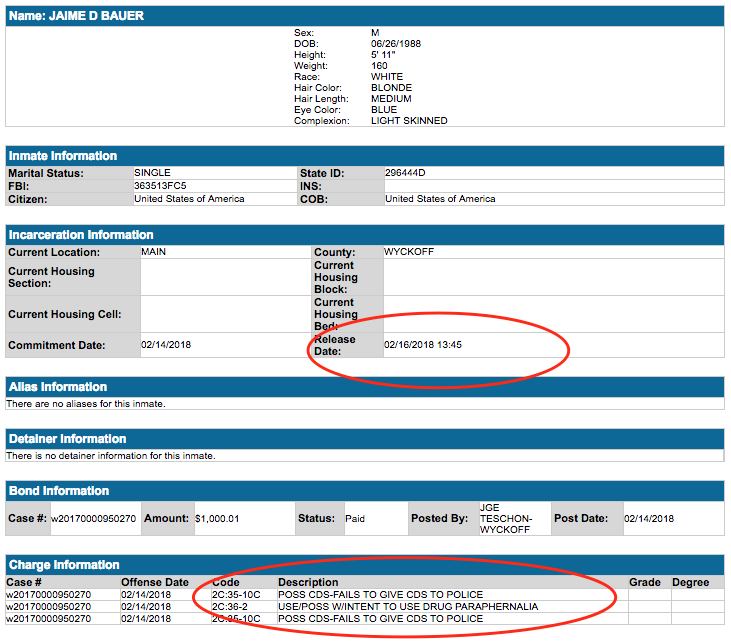 ---
RELATED:
(reported by Jerry DeMarco of the Daily Voice – Mar 3 2018)
Bail reform strikes again: A repeat offender who's been arrested and released several times in recent months was busted again — this time after Wyckoff police who stopped his speeding car on Route 208 said he was carrying crack — only to be freed once more.
Officer Robert Schlossberg stopped the 2001 Toyota Avalon near Cedar Court after Jaime D. Bauer, 29, of Wyckoff exited the northbound highway at Cedar Hill Avenue just after 11 p.m. Friday, Lt. Joseph Soto said.
He'd been doing between 65-70 miles per hour in a 55MPH zone, Soto said.
Schlossberg immediately spotted the crack on the center console, he said.
Bauer has more crack on him, along with drug paraphernalia, the lieutenant said.
He also was driving on the suspended list, Soto said.
Bauer was processed at headquarters and released pending a hearing on drug charges, under New Jersey's 2017 Bail Reform & Speedy Trial Act.
He also received several traffic summonses — including for having drugs in a motor vehicle, an obstructed windshield and no license.
Among Bauer's other recent arrests, Wyckoff police said they found him carrying crack and heroin after an alert citizen called to report a suspicious person at the Boulder Run Shopping Center.
Bauer was wanted on a burglary to auto warrant out of Midland Park at the time, along with an outstanding drug warrant out of that town, records show.
He was brought to the Bergen County Jail, only to be released by a judge.
Bauer was arrested by Wyckoff police on burglary charges in September after residents who'd had their home broken into before installed a security camera.
---
You're being lied to…
Unaccountable pretrial release is reckless and dangerous – with zero regard for victims or criminal accountability.
Demand more from our legislators…
---
---