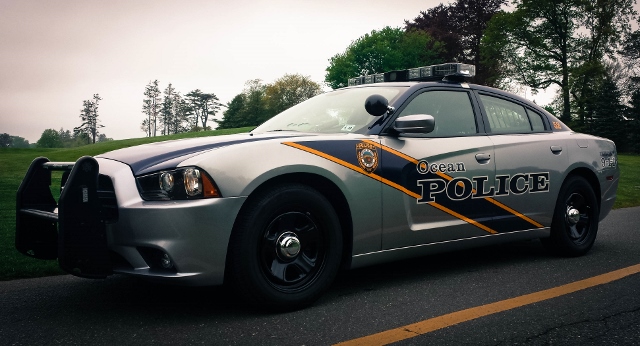 Foot chase leads to the arrest of two burglar's…later released and FREE TO GO thanks to "catch & release" NJ Bail Reform.
ZERO Accountability
ZERO Supervision
ZERO Bail…just a "pinky promise" to return
As reported on Nixle – Mar 7, 2017
DATE/TIME: March 7th, 2017 @ 1:49am
LOCATION: West Allenhurst Section of the Township
OFFICERS INVOLVED: Police Officers Ryan Krug, Dean Schoch along with Detectives Michael Legg and Michael Melody
ACCUSED: Maverick Parreott // 18 year old Male // Asbury Park, NJ
Juvenile // 15 year old Male // Asbury Park, NJ
NARRATIVE:
On Tuesday, March 7th, 2017 at approximately 1:49 am a resident observed two males burglarizing vehicles in the West Allenhurst section of town. Police Officers Ryan Krug and Dean Schoch responded to the area. Officer Schoch observed a vehicle with its interior light illuminated. He then approached the vehicle and two subjects exited the vehicle and fled the area. After a brief foot pursuit, Officer Schoch was able to detain both subjects, who were later identified as Maverick Parreott and a 15 year old male, both of Asbury Park. Officer Krug then arrived to assist, both subjects were taken into custody and subsequently transported to the station for processing.
Further investigation by Detectives Michael Legg and Michael Melody revealed that the two committed car burglaries in the area over the past several weeks. This would include the Borough of Deal, Borough of Allenhurst and the City of Asbury Park. Maverick was charged with Burglary, Theft, Burglar Tools Obstruction, Possession of a Weapon and Criminal Mischief. He was released on a summons pending a future court appearance. The juvenile was released to a parent and will be referred to family court for his initial appearance.
PREPARED BY: Detective Lieutenant Timothy R. Torchia
Public Information Officer
__________
You've been LIED to New Jersey…NJ Bail Reform is RECKLESS, DANGEROUS, and YOU are PAYING for it.
* All Defendants confirmed released by court or own recognizance *