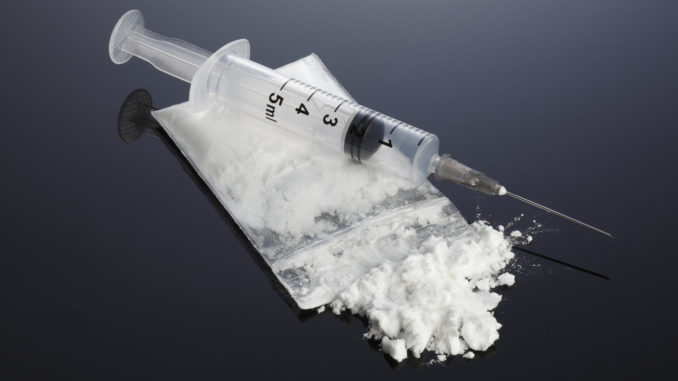 Newark man had cache of weapons and drugs – including an AK-47 rifle, a pump shotgun, two pistols, two revolvers, more than 400 rounds of ammunition (some body armor piercing hollow-points), extended magazines, 550 decks of heroin, 200 vials of cocaine, and hollow-point ammunition.
Jorge A. Jimenez, 27, a Newark resident, was arrested Wednesday after police were tipped off about the weapons and drugs. One of the weapons was reported stolen out of Virginia Beach, VA.
Jimenez was released and FREE TO GO under NJ Bail Reform after the Arnold Foundation's "Pretrial Risk Assessment" tool determined he was not a danger to the community or a flight risk and therefore should not be subject to any accountable release – just a "promise" to appear.
---
More "validated pretrial risk assessment" Failures.
New Jersey Bail Reform, Risk Assessments, and Pretrial Release Services…
ZERO Accountability
ZERO Deterrent
ZERO Supervision
ZERO concern for victims
ZERO Bail…just a "pinky promise" to return
Bail Reform – Dangerous, Reckless, and a Taxpayer Burden
---

---
---
RELATED:
(reported by NJ.com – Nov 29 2017)
A 27-year-old city resident was arrested Wednesday after he was found in possession of a small arsenal that included hollow-point rounds and several guns, Public Safety Director Anthony Ambrose said.
Police picked up Jorge A. Jimenez after receiving a tip and finding him with weapons that included an AK-47 assault rifle, a pump shotgun, two pistols and two revolvers, Ambrose said. Among the weapons was a gun stolen in Virginia Beach, Virginia.
He was also allegedly in possession of 550 decks of heroin and more than 200 vials of cocaine.
Jimenez has been charged with dozens of offenses, including unlawful possession of a weapon, possession of more than 400 rounds of ammunition, possession of extended magazines and possession of hollow-point bullets.  
---
You've been lied to New Jersey…
Bail Reform is reckless and dangerous – with zero regard for victims or criminal accountability.  Demand more from our legislators – demand that they fix the issues of bail reform.
---