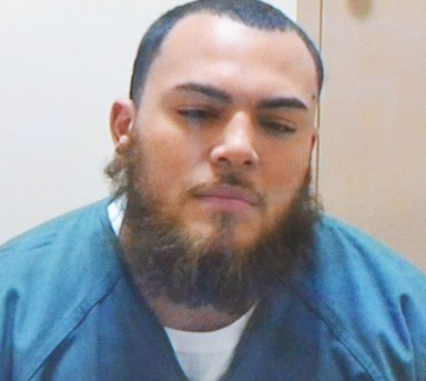 Two men from Bayonne impersonated police to extort money from a man sitting in his car according to charges filed against Jerome Harris, 27, and Tamaine S. Boyd, 20.
Boyd and Harris allegedly walked up on the victim while resting in his vehicle and knocked on his car windows and peered inside with flashlights. After asking for his paperwork and questioning the victim about whether or not he was drinking, the pair demanded money from the cup holder of the car. After realizing the pair were not police, the victim handed over as much money as he could before calling 911.
Boyd and Harris were released and FREE TO GO under NJ Bail Reform after the Arnold Foundation's "Pretrial Risk Assessment" tool determined he was not a danger to the community or a flight risk and therefore should not be subject to any accountable release – just a "promise" to appear.
---
More "validated pretrial risk assessment" Failures.
New Jersey Bail Reform, Risk Assessments, and Pretrial Release Services…
ZERO Accountability
ZERO Deterrent
ZERO Supervision
ZERO concern for victims
ZERO Bail…just a "pinky promise" to return
Bail Reform – Dangerous, Reckless, and a Taxpayer Burden
---
---
RELATED:
(reported by NJ.com – Dec 7 2017)
A pair of Bayonne men face charges of extortion and impersonating law enforcement officers after a man said they shook him down for money over the weekend.
The victim said he was resting in his vehicle at Washington and Second streets in Hoboken at 3:23 a.m. on Dec. 2 when the two men knocked on his car windows and peered inside with flashlights, according to a criminal complaint.
Thinking they were undercover officers, he lowered the windows. He said one of the men asked for paperwork while the other asked if had been drinking. One of the men then asked for the money in the car's cup holder, saying the victim could not leave until he turned it over, the complaint states.
The victim said he then realized the men were not police officers. Fearing for his life, he turned on his dash cam, grabbed as much money as he could from the cup holder, and handed it over, according to the complaint.
The man dialed 911 as he followed the pair to Second and Hudson street where one of them gave him $31 back to him. The victim continued following the pair until they were met by responding officers, the complaint says
---