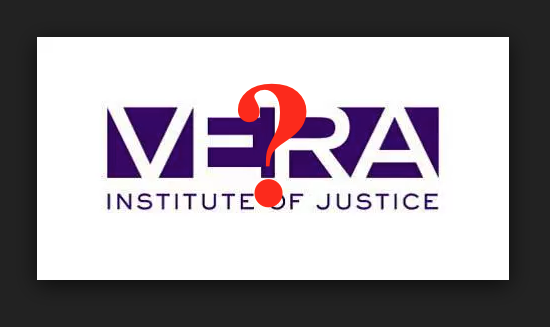 A key component in bail reform and pretrial release – the risk assessment tool – is being challenged in court by one Louisiana bondsman who claims the tool developed by the Vera Institute is flawed, dangerous, and lacks transparency.
In a lawsuit filed in Civil District Court, Matt Dennis aims to prove that Vera's risk assessment is a fraud.
Dennis, who also runs the website www.pretrialsupervision.com, has said that "once the assessments are audited, I believe it will prove they are very, very dangerous."
Dennis has also taken to YouTube on several occasions to expose the myth of risk assessments being safe and effective.
---
---
(excerpt from The New Orleans Advocate – Apr 21 2017)
The commercial bail bond industry has come under increasing attack in recent years from reform advocates who say the practice of setting monetary bail leaves many poor people wallowing in jail even though they pose no greater risk than those who get out because they can pay.
A handful of states have done away with commercial bonds. And in New Orleans, the Vera Institute of Justice launched a "pre-trial services" program in 2012, seeking to level the playing field. The program handicaps the risk of releasing new arrestees on no or low bail, based on their criminal, work and family histories along with their alleged offense.
But Matt Dennis, a local bondsman, claims that Vera's screening system is deeply flawed, and he aims to prove it. On Friday, he sued Vera over its refusal to turn over thousands of those risk assessments under a public-records request that he submitted in February.
The lawsuit was filed in Civil District Court, where it was assigned to Judge Kern Reese.
Although Vera turned over operation of the pre-trial services program last month to Criminal District Court, Dennis said he wants to show just how often defendants assessed by Vera as "low-risk" went on to commit new crimes or failed to show up in court when they were supposed to.
"Once the assessments are audited, I believe it will prove they are very, very dangerous," Dennis said. "I'm totally for emptying jails of people who shouldn't be there. But do it in a way that can be accounted for responsibly. I just want transparency."
Dennis has accused Vera of making unverified claims of success in New Orleans in order to promote similar efforts elsewhere. 
Vera, which operated the program under a city contract that reached $723,000 last year, rebuffed Dennis' public-records request on Feb. 14, saying it doesn't meet the definition of a "public body" under state law and so isn't subject to the public-records law.
---
https://www.usbailreform.com/letter-new-jerseys-new-government-bail-computers-actually-work/