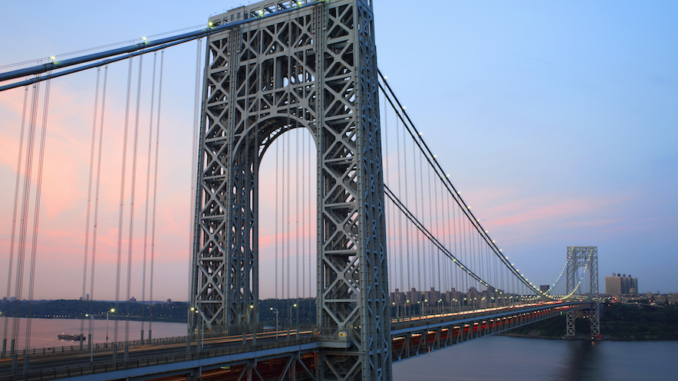 Gun possessing couple from out of town back on the road after stop in New Jersey.
A Fayetteville, North Carolina couple traveling on the George Washington bridge was found to be in possession of a handgun and marijuana – the gun hidden in a secret compartment.
The couple, 50-year-old Kimberly Busse, and 24-year-old Jason Tylor Coppedge, both of Fayettville, NC, were later released and FREE TO GO thanks to NJ Bail Reform after the Arnold Foundation's "Pretrial Risk Assessment" tool determined they were not a danger to the community or a flight risk and therefore should not be subject to any accountable release – just a "promise" to appear.
The release is yet another example of the thousands of unaccountable and FREE TO GO pretrial releases of those criminally charged under the NJ Bail Reform Act.
---
Demand more accountability for criminal defendants…
---
More "validated pretrial risk assessment" Failures.
New Jersey Bail Reform, Risk Assessments, and Pretrial Release Services…
ZERO Accountability
ZERO Deterrent
ZERO Supervision
ZERO concern for victims
ZERO Bail…just a "pinky promise" to return
Bail Reform – Dangerous, Reckless, and a Taxpayer Burden
---
RELATED:
Jerry Demarco – Fort Lee Daily Voice
A Port Authority police officer found a North Carolina couple he stopped at the George Washington Bridge toll plaza carrying a revolver hidden behind a vent panel, authorities said Friday.
Officer David Hunter became suspicious after he stopped the white Ford pickup truck for a traffic violation Wednesday night, authority spokesperson Lenis Rodrigues told Daily Voice.
After smelling a strong odor of marijuana, Hunter found the passenger, 50-year-old Kimberly Busse of Fayetteville, NC – "covering herself with a blanket, even though it was 75 degrees at the time," Rodrigues said.
The officer also found the handgun, then discovered a container of marijuana in Busse's pocketbook, she said.
Both Busse and the driver, Jason Tylor Coppedge, 24, also of Fayetteville, N.C., were charged with weapons possession, Rodrigues said.
Busse also was charged with drug-related offenses.
Both were released pending court action.
---
---
You're being lied to…
Unaccountable pretrial release is reckless and dangerous – with zero regard for victims or criminal accountability.
Demand more from our legislators…
---
---
https://www.usbailreform.com/man-accused-assault-arrested-loaded-defaced-9mm-handgun-free-go-nj-bail-reform/